Camera Department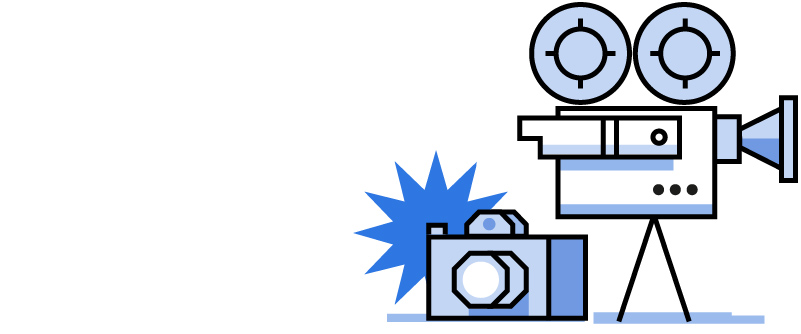 About the Department
The Camera and Lighting Department is broadly responsible for the capturing of the final shoot, in collaboration with the director. The work in this department includes roles that are creative, technical and physical. From setting up the shot creatively and technically, operating and maintaining cameras, rigs and equipment, and backing up digital footage and preparing dailies, the work is hugely diverse.
The Director of Photography (DOP, or Cinematographer) is the head of department and is supported by a Camera Operator, 1st Assistant Camera Operator (also known as a Focus Puller), 2nd Assistant Camera Operator (also known as a Clapper Loader), and Trainee. The camera department also includes a Digital Imaging Technician, who makes sure digital image files are managed, filed and packaged correctly for post-production.
To work in the camera department, you should have some kind of camera, photography or film background or aptitude, be highly creative, have an eye for detail, and possess a strong understanding of technology, visual composition, perspective and movement. The roles are quite physical with a lot of heavy lifting, so strength and stamina are important. You need to be very good at working as part of a team, able to take direction, communicate clearly and have a high level of diligence and care when dealing with expensive equipment. Some productions don't have camera operators as the DOP tends to operate, particularly on TV productions.