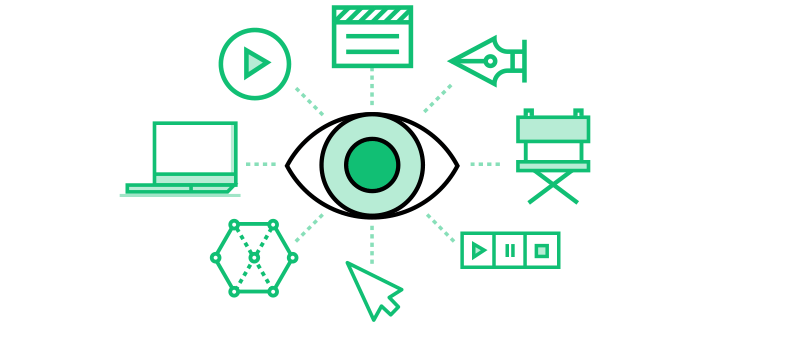 The 2D Supervisor will work closely with the CG Supervisor and the VFX Supervisor, to ensure that all elements of the final shot achieve the vision of the Director.  This is an important and senior role. The artistic expectations are very high, this is where all VFX shots will be finalled. This is a Client facing role, Directors and VFX Supervisors can have very ambitious visions so expectations and timelines must be carefully managed.
Responsible for quality assurance, will monitor client notes and will give feedback to the Compositors towards final Director approval.
In collaboration with the VFX Supervisor, CG Supervisor, Lighting Supervisor and Pipeline and Editorial departments they will help define the Compositing pipeline and the Colour pipeline.
Evaluate the creative and technical approach for more technical Compositing issues, looking to optimize and standardize working processes across the project.
Responsible for clear lines of communication both with and between departments, will attend meetings and address Compositing comments/issues
Continual and efficient communication with the Lighting team, to ensure that all renders  reach the required artistic and technical requirements.
Work with Production to ensure that crewing, schedules and delivery timetables are met and that staff are suitable assigned and motivated.
Responsible for show wide Compositing workflow documentation, mentoring and information dissemination.
Continuing to become familiar with new tools, software, and other related advances in the Compositing pipeline.
Is this role right for me?
---
To succeed at this job, you need:
---
Several years of in-depth experience with photo-real compositing, ideally in a leadership role, expertise with Compositing software, in-depth understanding of the full VFX pipeline
---
An understanding of composition, cinematography, and editing. You can work across different looks and styles that is consistent with the Directors vision.
---
Very strong aesthetic sensibility and an excellent artistic eye, you are to be able tell when a shot 'looks right'.
---
Can work effectively with Clients to lead them to the best solutions to satisfy their briefs and budgets.
---
The ability and experience to dissect a script, and scope 2D tasks. Can identify potential issues and bottlenecks within the compositing workflow.
---
Great organizational skills and ability to manage teams, delegate effectively, while meeting production timetables and budgets.
---
Works with
CG Supervisor
Lighting Supervisor
VFX Supervisor
Director
Line Producer
VFX Producer
Career Path for Compositing Supervisor
Career Path to Compositing Supervisor: Experience in the Compositing department.
Career Path from Compositor Supervisor:  VFX Supervisor, Head of Compositing
Education Routes: 2D Supervisor, often have a degree in Animation, Visual Effects or Film Studies and years of production experience.
This is not an entry-level role. Show reel and CG production experience are requirements.