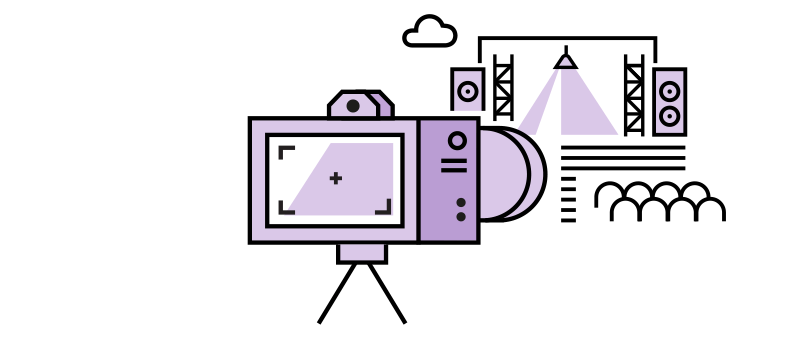 The Autocue Operator operates the prompting system used to allow Presenters to read their scripts while looking directly into the camera lens. The Autocue Operator makes sure that the Autocue keeps up with the speed of the Presenter's pace of reading.
This role is an essential part of the functioning of all busy TV studios, and any shoot in which those presenting must deliver lenghty pieces of script while on camera.
The Autocue Operator works directly with on-screen talent, overseen by the Director.  The smooth presentational performance of the Presenters is, to a great extent, down to the Autocue Operator, who often must work under the pressure of live TV in a busy studio environment.  He or he must have the capacity to remain calm, responding to any delivery difficulties the Presenter may be experiencing, while making any last minute adjustments to the script.  In non-live recordings, the Autocue Operator is also expected to notice when something has been misread, and to alert the Director of the need for a second take if others have missed this.
The role also requires a high level of people and interpersonal skills, and the Operator needs to have the ability to put celebrities and presenters at their ease where difficult script reads are concerned.
Is this role right for me?
---
To perform this role, you must:
---
Be highly experienced in operating the principal Autocue software packages and control systems.
---
Have a good knowledge of the TV studio working environment.
---
Be familiar with mounting screens on all major camera types.
---
Have excellent spelling and pronunciation skills.
---
Be a calm and clear communicator whose most valued ability is often to be unseen and unheard when a shoot is going according to plan.
---
Works with:
Director
Talent
Floor Manager
Production Manager
Camera Team
Broadcaster personnel
Career Path to Autocue Operator:
The Autocue Operator will have worked as an assistant or understudy to a busy Autocue Operator before providing the service directly, possibly after a number of years providing the service in a corporate event or seminar environment.