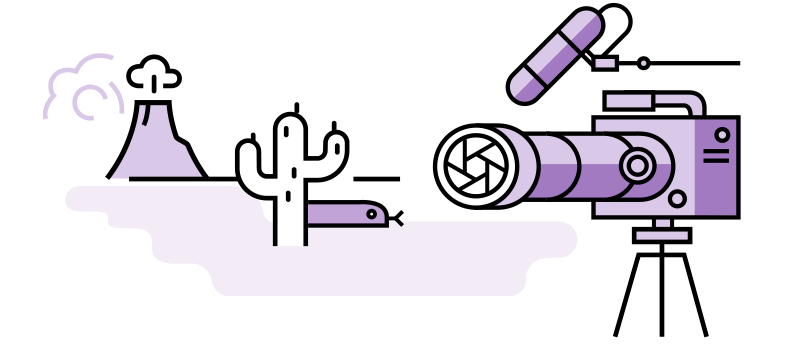 TV Boom Operators are the most recognisable figures on a location shoot after Camera Operators, and are the people holding what look like long poles   – boom arms or "fishpoles" – as near to the action as they can (without accidentally getting the boom into shot and hearing the standard complaint of "Boom in!").
They work on location and in the studio, sometimes with their trademark boom mounted on a dolly, working closely with, and always overseen by, the Sound Supervisor.
On smaller-scale productions, the roles of Boom Operator and Production Supervisor may be performed by the same person.  This is standard practice for News Gathering or Documentaries.
Central to the Boom Operator's role is the precise and clear recording of sound, and doing so in a way that is entirely in keeping with each scene.  Boom Operators also need to know how to look after and fit any radio mics needed, and place any other microphones necessary to capture dialogue and ambient sound.
Is this role right for me?
---
To perform this role, you must:
---
Have good aural skills.
---
Have detailed knowledge of sound-recording equipment and all related technology.
---
Have a thorough knowledge of the television production process, to include the functions of camera and lighting.
---
Be a team player – and probably one of the quieter members of the production crew.
---
Have the ability to remain intensely focused and still for long periods during a shoot.
---
Be physically strong enough to hold a boom pole still, and in the same position, for long periods.
---
Have a well-developed memory and be able to recognise lines that may have been incorrectly delivered in subsequent takes by a Presenter, for example.
---
Have a general aptitude for technology and be adept at trouble-shooting when sound equipment ceases functioning correctly on location.
---
Be extremely time-conscious and punctual.
---
Hold a full Driver's Licence
---
Be capable of working long days, sometimes in locations that are uncomfortable with limited access to facilities, and when necessary, being on the road for several weeks at a time.
---
Have a good knowledge of all Health and Safety matters relating to location TV production.
---
Works with: 
Director
Camera Operator
Line Producer
Production Assistant
Equipment Hire Companies and Suppliers
Career Path to Boom Operator:
The role is often filled by people who started as Shoot/Camera Runners, possibly having completed third level studies that included sound production or media studies.  Many people will have "graduated" through junior roles and on-the-job learning.