BroadcasterCamera Operator (Single Portable)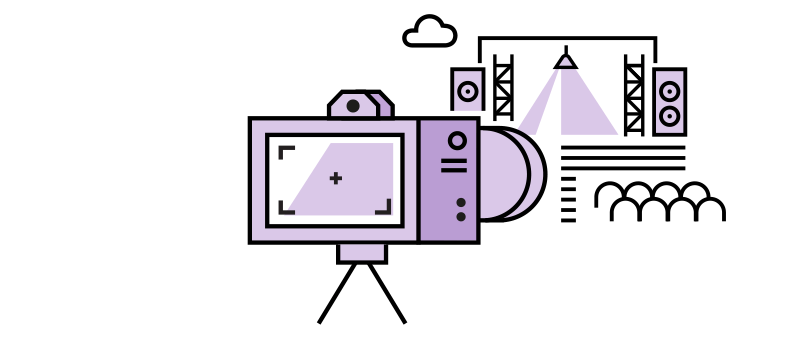 The Camera Operator in the Broadcaster environment works across a range of genres including Factual and Documentary, Entertainment, News and Sport.  The role usually includes Avid video editing.
The Camera Operator's principal focus is to operate a broad range of cameras and related equipment in the Electronic News Gathering/Eletronic Field Production (ENG/EFP) process, meeting all necessary technical and quality requirements.  This requires the creative and lighting skills to capture high quality images and coherent sequences.  The role also requires a detailed  knowledge of managing, logging, uploading and transferring media files in the field.
The Camera Operator must also have all the necessary skills to record sound in different shooting environments.
This role requires adaptability as the Operator works across such varied subject matters, working as part of a multi-discipline team while also having all the necessary skills and confidence to work independently.  This includes operating cameras in a studio environment.
The role is mostly location-based and requires a full driving licence.
Is this role right for me?
To perform this role, you must:
---
Be an experienced and highly skilled camera operator, capable of collaborating closely with Directors, Producers and Camera Supervisors to deliver the creative vision for the programme.
---
Have a complete technical knowledge of operating broadcast cameras and all relevant technical ancillary equipment.
---
Have good initiative and be able to work independently when required.
---
Have great attention to detail and be highly organised.
---
Be able to work rapidly and under pressure.
---
Have excellent aural and visual judgement.
---
Have a complete knowledge of file-based technology workflows and cellular bonding units, emerging technologies and developments in content delivery generally.
---
Have good interpersonal skills.
---
Be capable of working long days, and when necessary, being on the road for lengthy periods.
---
Be fully conversant with all aspects of sound-recording.
---
Have a full driving licence.
---
Have knowledge of all health and safety regulations and safe practice relating to filming.
---
Works with: 
Director
Producer
Camera Team
Camera Supervisor
All location and studio production crew
Career Path to Camera Operator:
Camera Operators may have completed a Media Studies course with an emphasis on shooting and editing.  However, many of operators will have come to the role by way of unofficial on-the-job training, and will have worked their way up from Camera Runner, Sound Recordist and Assistant Camera Operator.