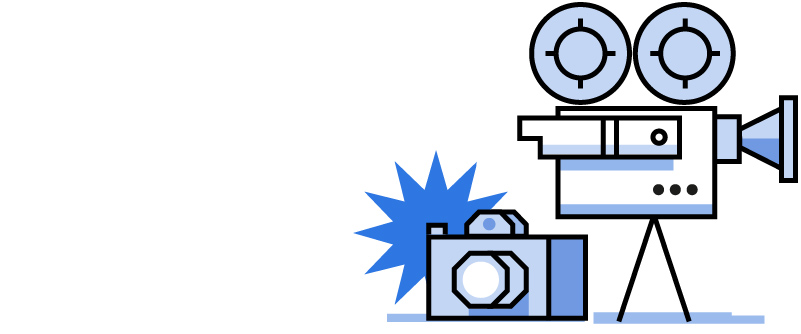 The Camera Operator holds a senior position in the camera department and involves working with the director and director of photography (DOP) as the person who actually operates the camera. They are in charge of all aspects of camera operation during production. They must be the bridge between the director, DOP and the floor. They must act as the 'eyes' on a project, composing the shot according to the creative vision of the director and DOP. They are responsible for reading and interpreting the script in advance of the shoot and discussing and agreeing the artistic and technical requirements with the director and DOP. They must scope out locations, sets and stages in advance to make sure camera requirements are set up. Their role include testing shots, calibrating in detail, deciding where to position the camera and what specific supporting equipment is needed with the director and DOP.
Is this role right for me?
---
For this role, you will need:
---
Exceptional technical and camera operation skills and a very good knowledge of the functions of various lenses and other camera support equipment.
---
A comprehensive knowledge of framing, editing and continuity techniques.
---
An understanding of how to translate the director's creative vision in a practical and technical way. Ability to understand technical challenges of locations and film sets through test shots.
---
Great communication skills to provide clear directions to camera and grip crew.
---
Ability to take direction and work as part of a team, and be able to engage with actors.
---
Great observational and troubleshooting skills. Ability to be flexible according to the needs of the production.
---
Work with:
Director of Photography
First Assistant Director
Cast
Career Path to Camera Operator:
There are no usual career paths for the Camera Operator. A Camera Operator often will have worked their way through the Camera Department starting as a trainee. A degree in Film Studies or Photography can be useful. Regardless of education, a Showreel and years of experience working in the camera department is vital to this role.