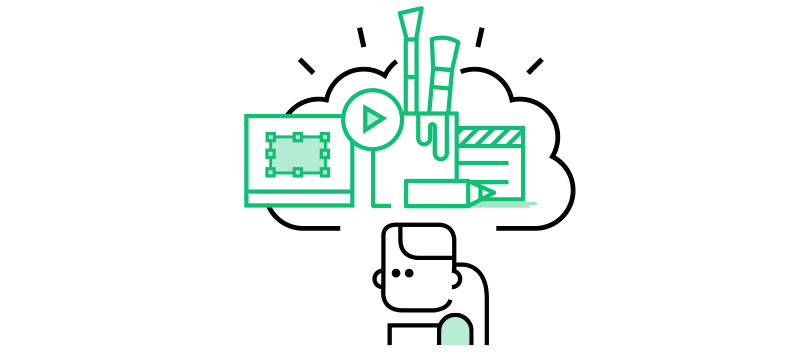 The Generalist is expected to be a strong all rounder with broad knowledge of the entire VFX pipeline though they will have varying levels of knowledge in certain areas. They often have in depth knowledge of the CG assets creation pipeline (Modeling, Texturing and Lighting). They are experienced Artists who can learn on the job while delivering to a high standard. They are usually not technical specialists and are generally not concerned with more specialised technical requirements such as scalability, reusability, and pipeline efficiency.
Will have in-depth knowledge of how to create clean and efficient models, UV, texture and Light scenes.
Can work efficiently and to a high standard across multiple CG tasks. Will often be responsible for an entire shot or even sequence of shots from conception to delivery.
Not considered a specialist but can learn effectively on job and will turn their hand to most CG tasks.
A positive can do attitude, accepts responsibility  to deliver the final shot/sequence on schedule.
Works with the CG Supervisor and VFX Supervisor to ensure that all artistic and technical requirements are satisfied.
Often expected to be client facing, with a professional demeanour and the ability to manage expectations diplomatically.
Will optimise, refine and correct shots to satisfy the artistic requirements of the Supervisor(s)/Client.
Will stay up to date with latest developments in 3D design
Is this role right for me?
---
To succeed at this job, you need:
---
Expertise in software across the VFX pipeline
---
Good knowledge of most CG disciplines, though this may vary in some areas.
---
Ability to learn on the job and take on tasks you may not be comfortable with.
---
Calm under pressure and capable of delivering to short deadlines.
---
You have got to be able to take and implement feedback across multiple iterations and deliver high quality realistic results
---
You need good communication skills and to be able to work well in a team often in a pressurised environment.
---
Works with
CG Supervisor
2D Supervisor
VFX Supervisor
Line Producer
Production coordinator
Career Path for CG Generalist
Career Path to CG Generalist: CG Generalists have usually got several years of production experience across various roles.
Career Path from CG Generalist: Will often specialise in one discipline. Can be well suited to Supervisor roles as they have broad experience throughout the VFX pipeline.
Education Routes: CG Generalists often have a degree in Fine Art, Animation, or Visual Effects. They will have taken classes in 3D Modeling, Texturing, Lighting, and Compositing. They should also ideally some experience of photography and onset experience.
Show reel and production experience are very important for this role.