3D CGCharacter Modeler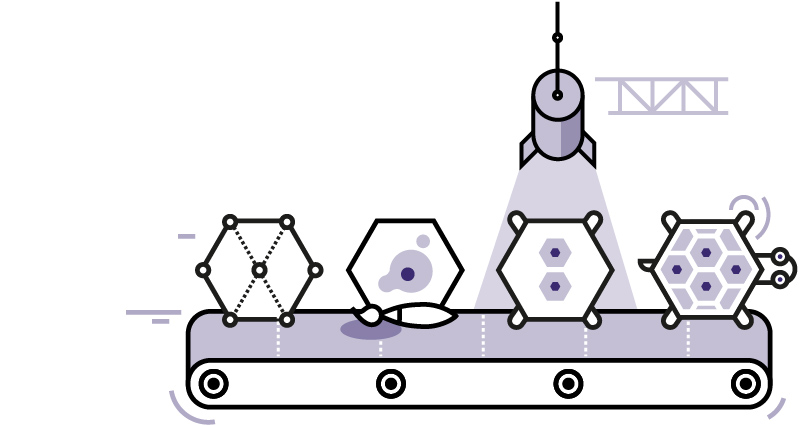 Organic models such as characters and creatures are created using Digital sculpting software. Character/Creature tend to be hero assets that will be animated and will require multiple iterations and detailed feedback. This is a specialised modeling role and requires strong sculpting skills and detailed knowledge of anatomy. It is often suited to a senior Modeler.
Must be able to create, clean and efficient models that are suitable for animation.
Will be required to interpret and enhance any approved creature/character concept art.
Should be able to rig characters to verify basic deformations.
Will be required to produce a wide range of different facial expressions and muscle deformations for animation.
Will often work on hero objects so will  need to be able to respond to a lot of detailed feedback from the Supervision team including the Director.
Ability to understand and execute changes based on very specific supervisor/client requests.
Is this role right for me?
---
To succeed at this job, you need:
---
A refined artistic eye with ability in art and drawing, extensive knowledge of 3D modeling and in particular digital sculpting is required.
---
A broad understanding of the CG asset pipeline, A keen interest in anatomy, in particular human and animal anatomy and an in depth understanding of topology for animation.
---
Must have a very refined artistic sensibility for form, volume and mass.
---
Excellent artistic eye with very high standards.
---
You have got to be able to take and implement feedback across multiple iterations of a hero asset and deliver high quality realistic results often in a pressurized environment.
---
Works with
Modeling Supervisor
CG Supervisor
Rigging Supervisor
Texturing Supervisor
Production Manager
Production coordinator
Career Path for Character Modeler
Career Path to Character Modeler: Entry level can be obtained as a junior character modeller and then growth is expected from there.
Career Path from Character Modeler:  Character modelers can become Head of Character build. Given the strong art requirements here they can sometimes become concept artists.
Education Routes: Character Modelers  often have a degree in Animation, Motion Design, or Visual Effects but can also come for cognate areas such as Visualisation, Architecture, Film Studies, or Games. Show reel and previous experience are important here.