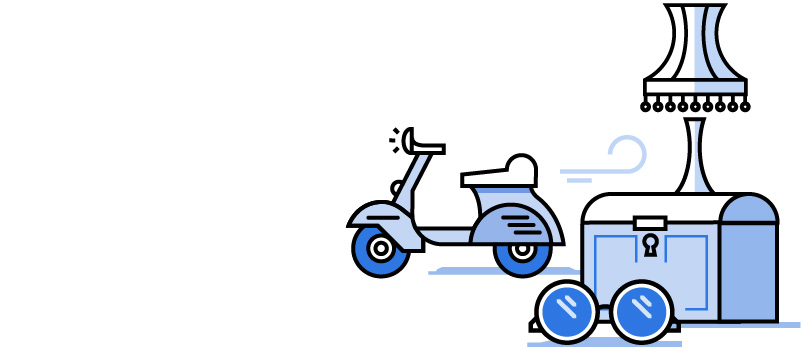 The Chargehand Dressing Pop leads the dressing props team to dress the set at the start of each shoot to make sure the director's vision for the look of the set is achieved. They must ensure with the Props Master and Props Storeman that the correct props are sent out to the set and liaise with the set decorator so the props/dressing are placed in the correct positions. They must manage the dressing team, to ensure set is dressed, to very tight schedules. They are responsible for striking or undressing the set, once the scene has been shot. They must be prepared to work with materials such as fabrics, flooring, and using basic tools.
Is this role right for me?
---
For this role, you will need:
---
Experience working in props. Ability to understand and work to a design brief.
---
Attention to detail. Knowledge of how to dress a set for a period film.
---
Knowledge of art and design, as well as basic DIY and craft skills.
---
Strong communication skills to manage team and communicate with director and other personnel on set.
---
Ability to be flexible, and to trouble shoot problems as they might arise.
---
Strong knowledge of health and safety on set.
---
Ability to work long hours in a physically demanding role.
---
Ability to work to tight deadlines.
---
Knowledge of and ability to follow all relevant health and safety guidelines.
---
Work with:
Director
Director of Photography
Props Master
Set Director
Standby Art Director
Career Path to Chargehand Dressing Prop:
There are no usual career paths to Standby Prop. Experience within other areas in the prop department is beneficial. Having a qualification is not essential, but a background in Art and Design and Film Studies could be useful.
Property
Props
Chargehand
Dressing
Prop