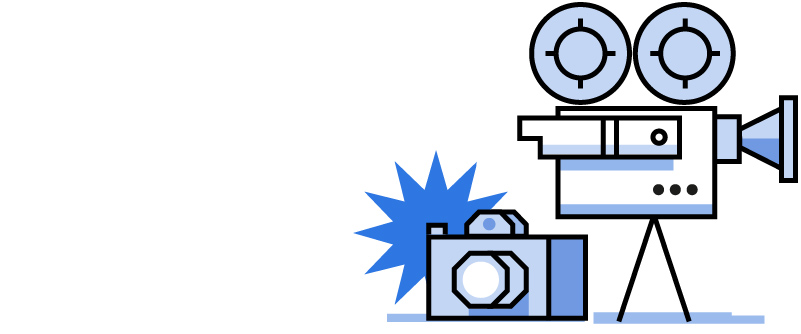 The Cinematographer (also known as Director of Photography, DP or DOP) is one of the most senior and important roles on a film/TV production, it involves technical and creative skills, as well as management. Their role is to deliver the director's vision and creating the look and feel of the film, through lighting, set up, camera operation. They must break down the script and work closely with the director, production manager, art director and location manager to make sure the director's vision can be delivered creatively and technically by the camera department. They are responsible for shooting the film and managing the camera and lighting departments. They must create a technical workflow from pre-production right through to post-production with the wider team. The Cinematographer must also work on the digital grading of the film in postproduction.
Is this role right for me?
---
For this role, you will need:
---
Several years' experience in the camera department as focus puller and camera operator.
---
Excellent technical skills and an in-depth knowledge of camera and lighting techniques and filmmaking. A passion for the visual medium of film and a great artistic eye.
---
The ability to make creative and technical decisions that will realise the creative vision of the film.
---
Great organizational skills and ability to manage equipment, production budgets and supplier costs.
---
Great interpersonal and communication skills and the ability to anticipate and solve issues and conflicts. Ability to manage and mentor a team.
---
A sense of empathy and an ability to engage with actors.
---
In-depth knowledge of colour grading and post-production processes.
---
Work with:
Director
Production Designer
Gaffer
Location Manager
Production Manager
Career Path to Cinematographer:
There are no usual career paths for the Cinematographer. A Cinematographer often will have worked their way through the Camera Department starting as a trainee. A degree in Film Studies or Photography can be useful. Regardless of education years of experience working in the camera department is vital to this role.