Camera DepartmentClapper Loader (2nd Assistant Camera)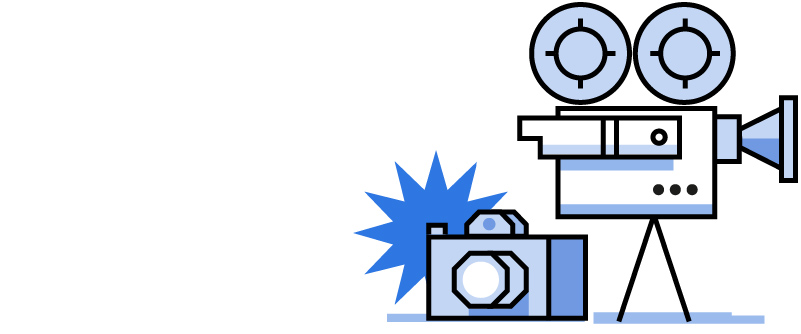 The Clapper Loader works closely with focus puller, changing lenses and filters, helping to reconfigure shots and occasionally assisting with difficult shots. They must mark and record actors' positions during rehearsals. They must operate the clapperboard and assist the camera operator in positioning and moving cameras. They need to break down the script for its technical requirements. They are responsible for the Day-to-day running of the department such as booking equipment as needed, keeping paper records of all equipment, cameras and other requirements during the production. They must test equipment to ensure its suitability prior to filming and maintaining and cleaning the cameras, equipment and camera truck throughout filming, as well as managing requirements such as batteries.
Is this role right for me?
---
For this role, you will need:
---
In-depth knowledge and understanding of all the roles in the camera department, especially focus puller.
---
Very good organizational and administrative skills and the ability to maintain paperwork effectively.
---
Detailed knowledge of cameras and camera equipment, testing techniques, and the ability to make changes as required.
---
To know how to clean and maintain various forms of cameras and equipment.
---
Great communication skills and attention to detail in reporting, especially in the movement of actors during rehearsal for marking.
---
Be able to work calmly and efficiently under the demands of a busy production.
---
Work with:
Focus Puller
Camera Operator
Director of Photography
All of the Camera Department
Career Path to Clapper Loader:
A Clapper Loader often will have worked their way through the Camera Department starting as a trainee. A degree in Film Studies or Photography can be useful. Experience is crucial.