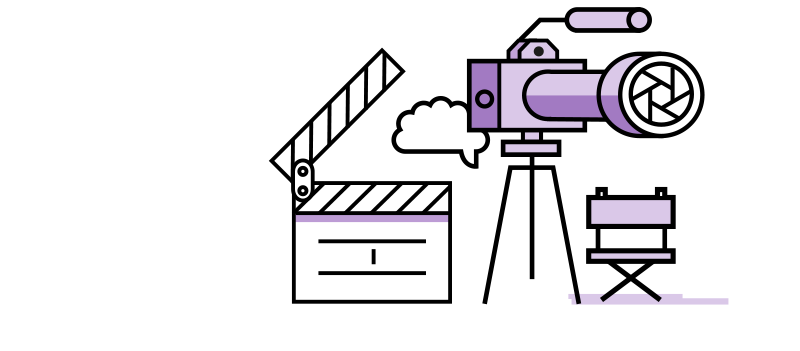 The Composer is responsible for conceiving and creating all original music for a TV series or programme, providing the 'emotional colour' that heightens the audience's experience of the programme.  The role also requires an ability to research, choose, and work with existing music libraries.
The role demands high levels of musical and music composition skills, as well as the technical skills to configure and use digital audio workstations and the latest music notation software.
The Composer meets the Director, and probably also the Producer, before production starts.  A detailed discussion of the programme or series takes place, for the purpose of exploring the soundtrack possibilities and constraints of the genre, its themes, subject matter and overall structure.
Early discussions may focus on existing sound or music tracks that have inspired the Director, or which he or she wishes to see informing the soundtrack, with the Composer also sharing some suggested examples.
While some initial work may have taken place before production, the creation of the soundtrack really begins to take place when the rough cut becomes available and the programme's structure and discrete scenes can be scored.  In addition to composition, and the ability to interpret scenes in terms of appropriate music, Composers must also know how to balance music and dialogue, for example.
Composers working in TV are almost exclusively self-employed free-lancers.
Is this role right for me?
---
To perform this role, you must:
---
Be an accomplished musician who can read and compose music.
---
Have experience of composing and writing music to picture.
---
Be fully conversant with the operation of all audio workstations and industry-standard notation software.
---
Have experience of playing and recording composed music, or instrumental tracks that are covered for a programme.
---
Understand the principles of visual storytelling and the role played by sound and music tracks.
---
Works with: 
Director
Producer
Writer
Editor
Musicians
Career Path to Composer:
While a formal education is not required, Composers will usually have a music degree and also be experienced performing musicians.  Sound Post-Production is often a successful entry point for those who are suitably skilled or qualified.