Construction DepartmentConstruction Manager / Construction Coordinator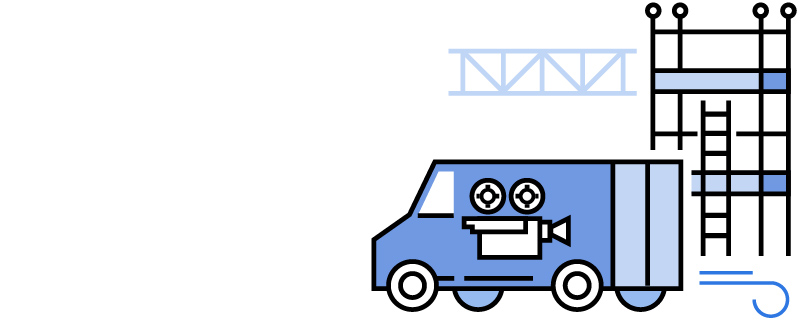 The Construction Manager is responsible for planning and overseeing the construction of sets. They must collaborate with the production designer and the art department. This senior department head prepares and devises all aspects of construction build according to specifications and requirements. They must read and break down the script to ascertain the various sets and builds required, interpreting drawings to plan size and scale. They must provide guidance and advice regarding structures and their stability. They must create a construction budget breakdown and schedule for set building. They must assemble the best team of people for a job and this could number hundreds of people.
Is this role right for me?
---
For this role, you will need:
---
Excellent building and construction skills, qualifications and experience, specialist knowledge for a film environment, and well versed in health and safety issues.
---
Ability to work efficiently to the project's brief, schedule and budget.
---
Ability to understand the creative vision for the project and how to deliver this.
---
Great people leadership and management skills and experience organizing, communicating and working with large teams of people.
---
Knowledge of what is achievable within a given budget, and ability to offer practical solutions on the best way to achieve the designer's vision within cost and timeframe.
---
Ability to source the right team for the project and ensure a safe working environment for all cast and crew.
---
Strong awareness of all current health and safety legislation.
---
Work with:
Production Designer
Director of Photography
Gaffer
Key Grip
All of the Construction Team
Career Path to Construction Manager:
There are no usual career paths for the Construction Manager, often they would have worked their way through the Construction Department. With many years' experience of on the job learning. QQi level 6 Advanced Certificate Craft in carpentry and joinery is beneficial. Health and Safety qualifications are useful. Working your way up and learning all elements of the craft on the job is essential.