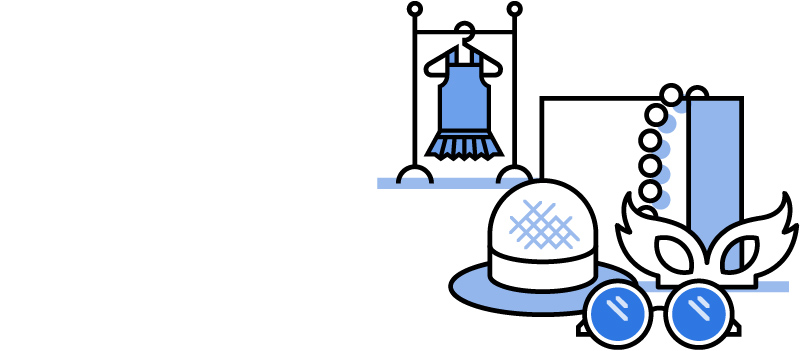 The Costume Breakdown Artist works closely with the designer to ensure costumes look genuine and realistic. They are responsible for ageing or manipulating a costume to make it look authentic for a film/TV production using various techniques. They must dye fabrics as needed and manipulate or distress fabrics as instructed.
Is this role right for me?
---
For this role, you will need:
---
Extensive knowledge of the various established techniques used to accurately age costumes and a thorough understanding of various dyeing techniques.
---
Skilled in creating unusual effects with certain fabrics.
---
An ability to understand the director and designer's creative vision and the ability to use a creative approach to work in achieving this vision.
---
An awareness of health and safety when using chemicals and sprays.
---
Time management skills and the ability to run a department to budget and schedule.
---
The ability to communicate and delegate tasks effectively.
---
Work with:
Costume Designer
Costume Supervisor
All of the Costume Department
Career Path to Costume Breakdown Artist:
There is no usual career path to Costume Breakdown Artist, often they would have experience as a Wardrobe Trainee. Practical experience of working on costume in film, television or theatre is essential. It is important to have a portfolio of work.
Artist
Costume
Breakdown