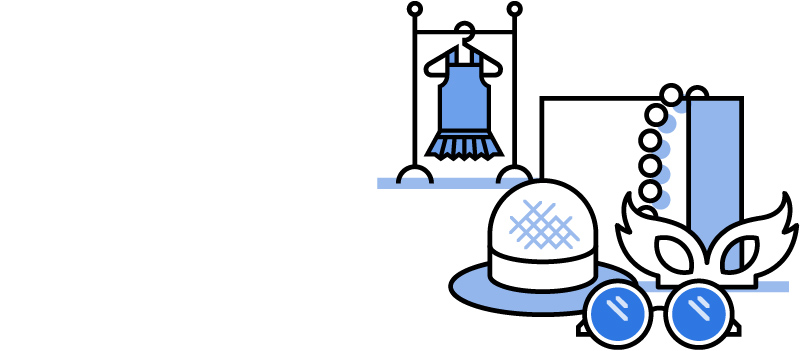 The Costume Designer is a central, creative role in a film or TV production, they work as head of the costume department in creating the look of a project, be it a period or contemporary production. They must work closely with the production designer and head of hair/make up departments to create the overall image of various characters. They are responsible for helping to realise the director's vision for the film. They must break down the script in pre-production and produce drawings/sketches and mood boards for the costumes to be worn by characters. They must design and create costumes using suppliers and costume makers, and organize fittings for actors. They must work within the budget to tight production deadlines.
Is this role right for me?
---
For this role, you will need:
---
Excellent design and garment production skills and an in-depth knowledge of design for film.
---
Creativity and imagination to interpret the vision of the director, and ability to communicate ideas in a practical way to the wardrobe crew.
---
Leadership and Management skills
---
A knowledge of and good working relationship with the best costume makers, suppliers and hire agents working in film/TV.
---
In-depth knowledge of the most appropriate clothing and fabric choices for the period of the film.
---
Excellent organisational skills and ability to work within budget.
---
Work with:
Director
Production Designer
Head of Hair and Make-up
All of the Wardrobe Department
Actors
Career Path to Costume Designer:
There are no usual career paths for the Costume Designer, often they would have worked their way through the Costume Department. A qualification in costume design, fashion or theatre design is beneficial. Regardless of education, years of experience working in the Costume department is also essential.
Designer
Design
Costume