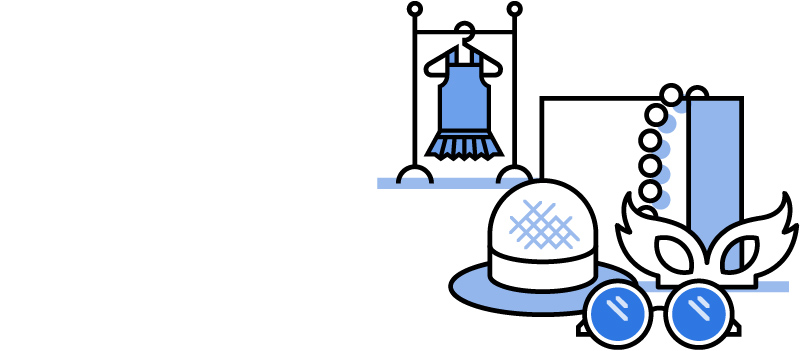 The Costume Maker works under the direction of the costume designer, they are responsible for making, fitting and altering costumes for the production. They must make patterns and often create 'rough' version of the garment according to detailed briefs provided by the costume designer. They must bring creative flair to the costume design for the production in line with the director's creative vision. They are involved in the initial fitting stages with actors, fitting and altering the costume as necessary.
Is this role right for me?
---
For this role, you will need:
---
This is a role for a highly skilled and experienced costume maker.
---
A strong understanding of design, fabric and period and contemporary costume.
---
Excellent pattern cutting, hand and machine sewing skills.
---
An in-depth knowledge of period and contemporary cut, the best sewing skills to make costumes from different eras
---
An understanding of how to interpret 2D drawings into costumes.
---
An understanding of the designer's vision for a costume and to be able to work to direction.
---
Great time management skills and ability to work calmly under pressure.
---
Work with:
Costume Designer
Costume Supervisor
Costume Breakdown Artist
All of the Costume Department
Actors
Career Path to Costume maker/Tailor:
There is no usual career path Costume Maker/Tailor. Often they would have dressmaking or costume making experience outside of film. A relevant qualification in fashion or design is helpful and practical experience of working on costume in film, television or theatre is essential. Also it's important to have a portfolio of work.
Costume
Maker
Tailor
Tailoring