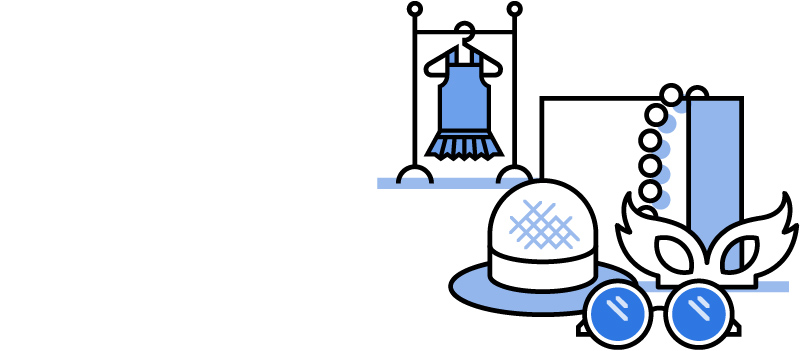 The Costume Supervisor assists the Costume Designer and manages the costume department on set during pre-production and filming. They are responsible for leading the team in carrying out the design plans of the costume designer. During pre-production they are responsible for setting up the wardrobe base, kitting it out, and hiring the costume department crew. They must ensure the smooth day-to-day running of the department, such as ordering supplies, overseeing alterations, ensuring the costumes are kept in optimum condition and organising cast and extras for fittings. They must manage the department within agreed budgets and schedules and keeping all necessary paperwork up to date.
Is this role right for me?
---
For this role, you will need:
---
This is a senior position and previous experience in working in costume for film, television or theatre is essential.
---
Great management and organizational and planning skills.
---
Ability to work calmly under pressure and manage a team effectively.
---
Competency in costume history, fashion and sewing skills.
---
Ability to work to budget and on schedule while maintaining the quality of the department and its costumes.
---
Ability to think on the job and great problem-solving skills.
---
Work with:
Costume Designer
Director
Art Director
Head of Hair and Make-up
All of the Wardrobe Department
Career Path to Costume Supervisor:
There is no usual path to Costume Supervisor, most Wardrobe Supervisors would progress through the Costume Department starting out as a Wardrobe Trainee. They may have a background working in Theatre or Television. Progression and experience through the costume department is essential
Management
Supervisor
Costume