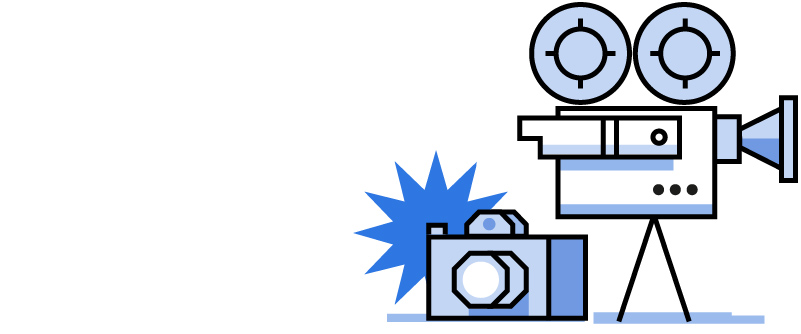 The Digital Imaging Technician is responsible for the digital elements of footage. Their role includes working with the DOP and camera operator, and making sure that digital settings are optional of the production. They must apply Look Up Tables (LUTs) to dailies for the director and DOP to view as required. They are responsible for backing up footage, ensuring file formats, digital filing and backups are following best practice. They must make sure cables, chargers, hard drives and other requirements are well stocked and functioning.
Is this role right for me?
---
For this role, you will need:
---
Highly technically skilled, with a strong knowledge of digital cinematography, equipment, file formats, hardware and the latest technological developments in the industry.
---
A good eye for colour and knowledge of Look Up Tables (LUTs).
---
Strong communication skills, ability to inform camera and production team clearly about digital technical possibilities and limitations
---
A good understanding of how a film set works, production schedules, and the ability to think calmly and clearly under pressure.
---
Great organizational skills.
---
Work with:
Focus Puller
Camera Operator
Director Of Photography
All of the Camera Department
Career Path to DIT:
A Digital Imaging Technician often will have worked their way through the Camera Department starting as a trainee. A degree in Film Studies, STEM or Photography can be useful. Knowledge of digital cameras and technology is vital to this role.