3D CGEnvironment Modeler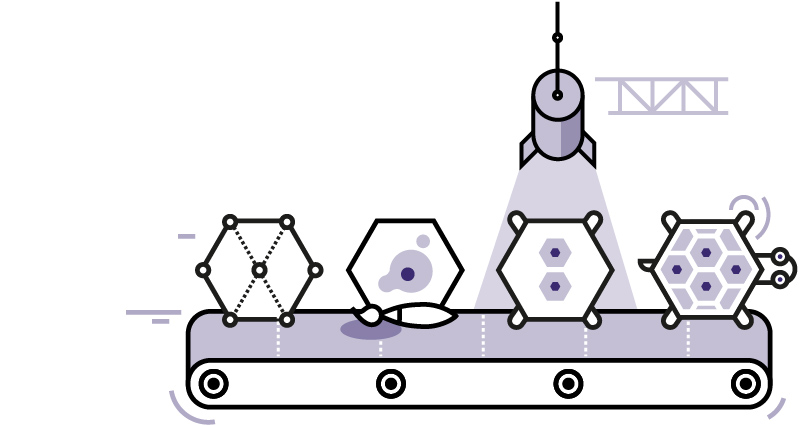 3D models are often also categorized by technique into non-organic and organic models as these types are often modeled using different techniques. The Modeler is primarily concerned with non-organic models such as props and environments using 2D designs and turnarounds as provided reference. Props/Environments makes up the bulk of the modeling requirements on most productions and requires an ability to model accurately and quickly.
Will create clean and efficient models, that satisfy the technical constraints of downstream departments and  the publishing criteria, and naming conventions of the project.
Will be required to interpret references/concept art to prototype and iterate models based on feedback.
Will optimize, refine and correct model geometry to satisfy the artistic requirements of the CG Supervisor.
Responsible for UV mapping models that satisfy the texturing department requirements.
Will stay up to date with latest developments in 3D design, capture and modeling tools and technologies
Is this role right for me?
---
To succeed at this job, you need:
---
In depth knowledge of 3D modeling software particularly polygon modelling and creating UVs general knowledge of other CG disciplines.
---
A refined artistic eye with a proven ability in art, visualisation and drawing is beneficial, extensive knowledge of 3D modeling.
---
Must have a very refined artistic sensibility for form, volume and mass.
---
You have got to be able to take and implement feedback across multiple iterations and deliver high quality realistic results
---
You need good communication skills and to be able to work well in a team often in a pressurized environment.
---
Works with
Head of Character Build
CG Supervisor
Rigging Artist
Texturing Lead
Production Manager
Production coordinator
Career Path for Prop/Environment/Build Modeler
Career Path to Prop/Environment/Build Modeler: Junior modelers often start with simple props before moving onto more complex objects and then hero objects. Modeling is sometimes an entry-level role but you would still need a show reel that demonstrates the ability to model.
Career Path from Prop/Environment/Build Modeler: Modeling lead. Many modelers with strong artistic skills move towards Character modeling.
Education Routes: Modelers often have a degree in Fine Art, Animation, or Visual Effects.
They will taken classes in 3d Design, Modeling, and Digital Sculpting, they should also ideally some experience of Sculpture and building real world maquettes.  Show reel and experience are very important for this role.