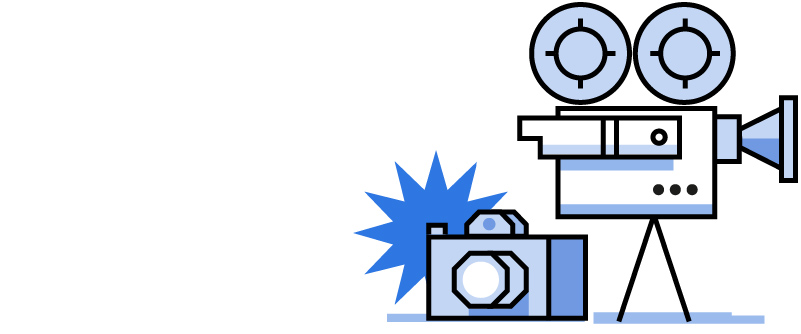 The Focus Puller (Also known as 1st Assistant Camera) is widely regarded as one of the most skilled jobs on set, the focus puller needs to be exceptionally reliable and good at their job, as re-shooting scenes after rushes viewing is extremely expensive and time-consuming. They are responsible for all of the camera equipment. They must ensure that that all shots are sharp and in focus. They must be the first member of the camera department to arrive on set to set up camera equipment and lenses. They must identify and troubleshoot any problems with focus and be able to communicate clearly on these issues with director, DOP and post-production.
Is this role right for me?
---
For this role, you will need:
---
Exceptional knowledge and understanding of cameras, lenses and other camera equipment.
---
Experienced in focus-pulling solutions for hundreds of different shooting scenarios.
---
Great technical camera skills, and be up to date with new camera technology.
---
Excellent eyesight, great attention to detail. Great experience and judgement in accurately judging distances.
---
Vigilance on-set to make sure everything is set up correctly and on correct format for the recording.
---
Strong communication skills to make sure important information is clearly conveyed within the camera department, and to other departments and actors.
---
Work with:
Director
Director of Photography
All of the Camera Department
Script Supervisor
Career Path to Focus Puller:
There are no usual career paths for the Focus Puller. A Focus Puller often will have worked their way through the Camera Department starting as a trainee. A degree in Film Studies or Photography can provide a good grounding. Having a Showreel and work based learning are crucial.