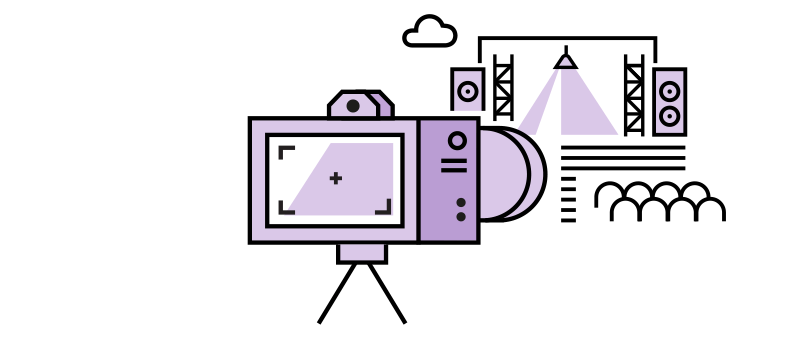 Television Graphics Designers are responsible for the design and production of graphic elements for TV channels and series, individual programmes, promotions and many different types of digital content within the Broadcaster.
This includes producing opening sequences and the signature graphics for daily studio and entertainment shows, as well as for news and current affairs.
The role requires overseeing graphics projects from creative concept through development to completion, and in the course of this, liaising with in-house producers, directors and editors.
Graphics Designers work closely with the Promos and Programming Departments to develop a distinct look-and-feel for the Broadcaster's core   programming, and are sometimes required to colour grade programming output.
The creation of sponsorship stings, promotions and in-house animated advertisements are often part of the responsibility, as is working with the Cap Gen Operator in creating and implementing in show graphics
Is this role right for me?
---
To perform this role successfully, you must:
---
Be a creative designer and animator with a passion for bringing strong TV graphics to the screen.
---
Have full knowledge of the Adobe suite (Illustrator, Photoshop, After Effects)
---
Demonstrate a thorough understanding of broadcast digital video formats and standards.
---
Possess high levels of accuracy and attention to detail.
---
Have good communications and interpersonal skills.
---
Have at least 5 years' experience in motion graphics
---
Be able to work to tight deadlines.
---
Have the initiative be able to produce quality work while under pressure.
---
Have strong ability working with colour.
---
Have good story-boarding skills.
---
Have a working knowledge of 3D Studio Max.
---
Have an understanding of newsroom and live TV operations.
---
Work with: 
Director
Producer
Transmission Editor
Promo Department
Advertising Department
Career Path to Graphics Designer:
A qualification in Motion Graphics or relevant field (Diploma or above) is usually required, followed by experience at Assistant level in a Broadcaster, or in a more senior role in a Post-Production house.