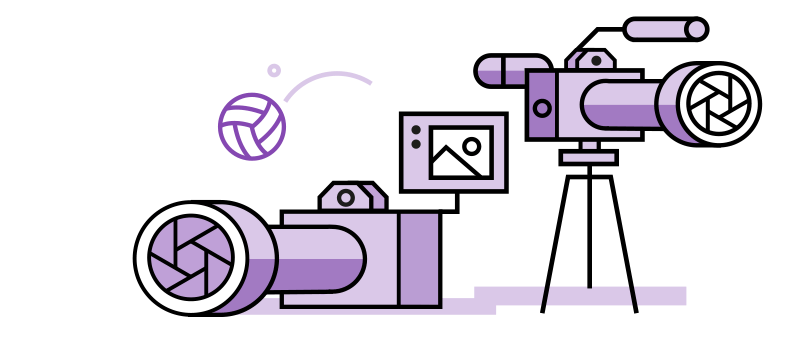 Live, up-to-the-minute graphic animations are a familiar and vital part of sports matches and events, and are also central to a wide range of entertainment formats. Highly skilled Graphics Operators provide the creative and technical skills necessary for this integral component of broadcast TV.
Graphics Operators work on location in the OB Unit and liaise closely with the Director and Vision Mixer.  They create the on-screen graphics packages and sequences that are now almost a permanent fixture on the lower third of TV screens during live sports coverage, for example.  Sports matches and events, as well as studio-based entertainment shows, all require the technical and creative skills of Graphics Operators to create and display live scores, statistical data or audience voting results.
The work of Graphics Operators also includes full-screen graphics, such as charts, graphs and any visual representation of the relative performance of participants and competitors.
The role requires equal levels of creative and technical skills, as well as an aptitude for close focus, attention to detail – and the personality type to deal with intense pressure in a fully staffed OB Unit during a live show or event.
Video files created by the Graphics Operator will be shared with both the Broadcaster and specialised third party contractors responsible for operating live data integration software systems to allow for real-time display of scores, statistics and other important information for viewers.
Is this role right for me?
---
To perform this role, you must:
---
Be a skilled and creative TV graphics designer and 2D animator.
---
Have operating knowledge and experience of all current graphics packages for broadcast TV and live events.
---
Be skilled in the interpretation and visualisation of data sets and facts.
---
Understand how the main desktop software packages work in the networked office environment.
---
Be very familiar with the main elements of live OB TV production, its processes, inputs and crewing.
---
Have experience of working under time pressure.
---
Be very precise, with an eye for detail and an ability to scan your own and the work of others for possible errors.
---
Works with:
Unit Manager
Director
Vision Mixer
Technical Supervisor
Broadcaster
Career Path to Graphics Operator:
Graphics operators will have worked in the graphics departments of  Broadcasters, in Television or Video Production, possibly having entered these through internships.  They are likely to have at least completed a Third Level course in graphic design and computer animation.