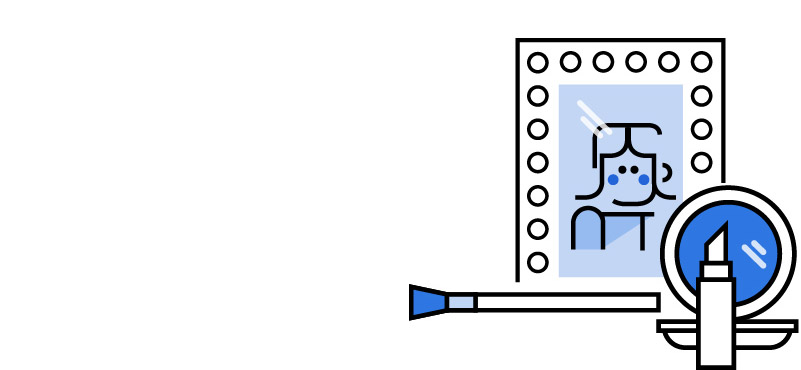 The Hair Assistant supports the hair designer by carrying out many of the practicalities in the day-to-day running of the department. They must collaborate with the hair designer in breaking down the script and characters and agreeing all aspects of planned hair design and styling. They must research and develop mood boards, and plan looks in this visual format prior to filming. They must test for styles in advance of shooting. They are responsible for managing, recording and ordering stock, and keeping paperwork up to date. They must cut and colour hair and maintain wigs.
Is this role right for me?
---
For this role, you will need:
---
A strong understanding of the style of the production and what the designer and director are striving to achieve in the overall look of the film.
---
A sound knowledge of both period and contemporary looks and how to realize them within the context of the specific production.
---
Relevant artistic and technical hairstyling skills and qualifications.
---
Ability to take direction and carry out a style/design as briefed and strong attention to detail.
---
Good communication and interpersonal skills in working as part of a team within the hair department, with other departments, and with actors.
---
Ability to work efficiently, under time pressure.
---
Good computer, stocktaking and administrative skills
---
Work with:
Hair Designer
All of the Hair Department
Actors
Career Path to Hair Assistant:
There are no usual career paths to Hair assistant, often they would begin as a hair trainee and progress through the hair department. A Qualification as a hair dresser is essential. It is important to have a portfolio of work.
Assistant
Hair
Makeup