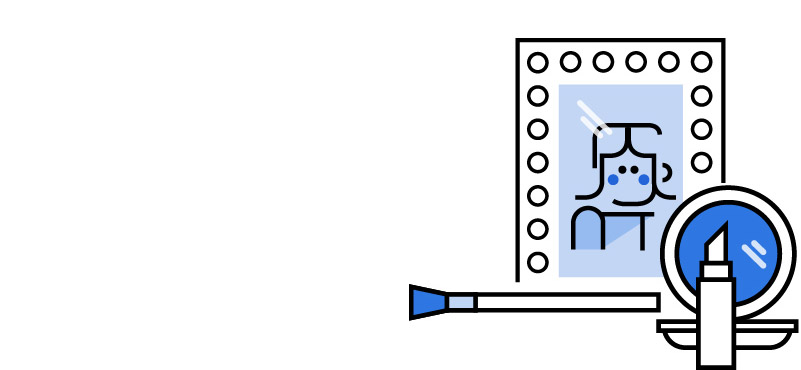 The Hair Designer is the Head of the hair department and a senior figure on any film/TV production. They must liaise with the make-up and costume departments to bring the vision of a film's characters and period to screen. They must work closely with the director and head of production design in pre-production to understand the looks required and researching and developing those looks in advance of filming. They are responsible for creating a detailed breakdown of the script and characters as relevant to hair design. They must recruit, manage and lead the hair team, negotiating the resources, daily schedules and budget required.
Is this role right for me?
---
For this role, you will need:
---
An ability to understand the director's vision and translate it into requirements for hair design and the hair department.
---
Good styling/design skills, a sense of how people looked in different circumstances or periods and a great visual eye for both contemporary and period styles.
---
Great scheduling and organizational skills, the ability to get cast through the hair department efficiently as per the demands of a busy production schedule.
---
Strong team leadership, interpersonal and communication skills.
---
Experience in working with wigs, accessories and other pieces.
---
Ability to manage staff, budgets, sourcing wigs, stock and other materials.
---
Work with:
Director
DOP
SFX Artists
Production Designer
Costume Designer
Costume Supervisor
All of the Hair Department
Actors
Career Path to Hair Designer:
There are no usual career paths for the Hair Designer, often they would have worked their way through the Hair department. Experience as Hair Assistant on film productions can be beneficial. Qualification as a hair dresser is essential.
Designer
Hair
Makeup