ProductionHair / Make-Up Artist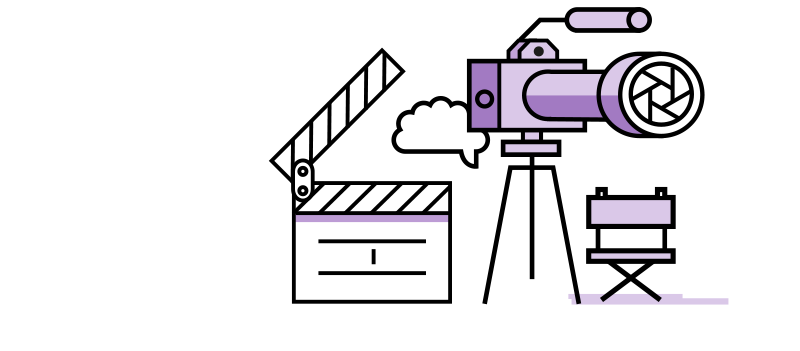 Hair and Make-up Artists are responsible for the hair and make-up of all featured talent in the production.  This may apply in a controlled studio environment, where specially-lit rooms are available nearby to prepare people – or on location, with varying levels of facilities.
They are briefed in advance of the production by the Director or Line Producer.  The Hair and Make-up Artist must take account of the individual needs of Presenters and Talent and prepare accordingly.
Hair and make-up must be perfect before the first take, but must also be maintained evenly throughout the shoot.  In this sense, there is an element of continuity to the Artist's role.
With tightening budgets on TV productions, on smaller productions it is common practice for Hair and Make-up Artists to be responsible for wardrobe as well.
Hair and Make-up Artists must have studied the shooting script carefully, and plan for each scene.  Depending on changing lighting set-ups and locations, adjustments may need to be made for different scenes.
Is this role right for me?
---
To perform this role, you must:
---
Have the full range of make-up, hair-dressing and general "beauty" skills, to a professional level.
---
Know how to choose the best shades of make-up for different skin types and colouring.
---
Own and supply a full range of equipment and supplies.
---
Understand what changes in location and scene mean in terms of preparing the Presenters and all Talent.
---
Be highly organised.
---
Have physical stamina and be able to maintain manual dexterity under pressure.
---
Enjoy team work.
---
Have high levels of personal confidence and interpersonal skills and an ability to put people at their ease.
---
Have experience of choosing, buying/renting, and managing wardrobe for Cast members on smaller shoots.
---
Works with:
Director
Presenters and all Talent
Floor Manager
Line Producer
Camera Team
Broadcaster personnel
Career Path to Hair and Make-up Artist:
Hair and Make-up artists will have demonstrated a long-term interest in the area, and will usually have worked as Assistants or Trainees alongside experienced Artists.  Most will have first completed one of the many professional courses available in one or both of the disciplines, or will have learned on-the-job in professional salons.