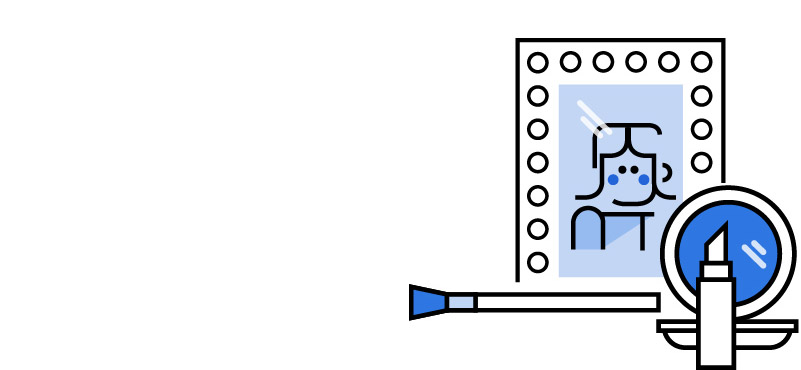 The Hair Department Trainee works under the under the direction of senior members of the department in carrying out various tasks. Through their training they have the opportunity to enter the film industry and learn within this creative environment. They must liaise with the hair assistants on the looks to be achieved and support and reference look boards in the planning stages. They are responsible for working with extras and maintaining and recording the extras list, as well as washing and drying wigs and maintaining records. They must learn how to read and break down a script according for hair design, developing an understanding of continuity, and how a film set operates. They are responsible for ordering and maintaining stock, responsible for the upkeep of work stations on a daily basis during filming.
Is this role right for me?
---
For this role, you will need:
---
Knowledge of hair styling and other techniques and the ability to apply these within the context of a working film set.
---
Ability to take direction and learn on the job.
---
Ability to understand how the hair department operates on a film set.
---
Attentiveness and efficiency in getting actors through the hair department during filming. Assisting senior staff as required.
---
Ability to apply a look to extras, modifying it so that they don't all look the same.
---
Good interpersonal skills in working with extras and actors, and the ability to work efficiently under deadline and to schedule.
Work with:
Hair Designer
Hair Assistant
All of the Hair Department
Actors
Career Path to Hair Trainee:
This is an entry level role. Experience in hair salons or creative projects such as theatre can be beneficial. Qualification as hair dresser is essential with experience in a hair salon. It is important to have a portfolio of work.
Trainee
Hair
Makeup