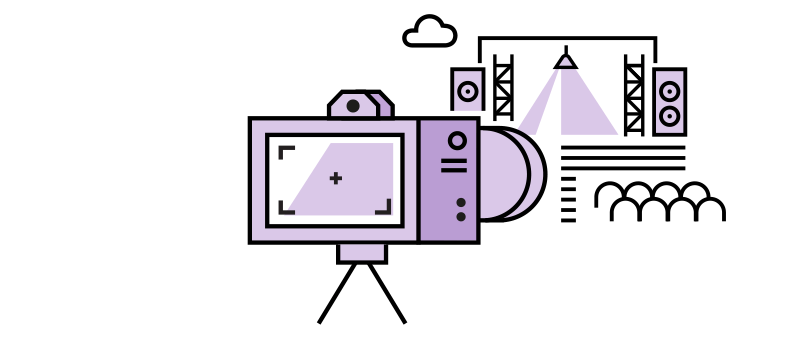 The Lighting Director is responsible for lighting multi-camera TV productions both in studio and on location.
Key to the LD's role is the delivery of perfectly lit images to meet the master creative plan for the programme, with well-balanced lighting levels to suit the requirements of the cameras being used. The role requires working very closely with the Camera Team to achieve the desired picture quality.
The position requires high levels of organisational skills and excellent communications.
The nature of the work varies greatly, and can include chat shows, panel discussions, quiz and game shows.  In the Light Entertainment area, the role applies to shows like "Dancing with the Stars"; live music events; reality TV shows like "Masterchef", "The Apprentice": awards ceremonies like "The IFTAs" and "GAA All Stars."
The role of the Lighting Director starts at a planning stage well before the programme or event itself.  This involves being briefed by the Producer and Director on the desired look of the production.  The Lighting Director works collaboratively with the set designer to deliver this.  The immediate outcome of this may be designing a lighting pilot for the Director's approval.
The planning stage may include co-ordination of video content to be displayed, and the screen technology needed for this. The Lighting Director will decide on power and cable requirements.  He or she will also deal with lighting suppliers, and specify all lights and related equipment that must be booked by the Line Producer.  He or she will also confer with the Crew Chief or Gaffer overseeing the installation.
At the pre-production stage, the Lighting Director will confer with the Producer and Production Manager on matters including budget, crewing requirements, and all logistics relating to the shoot or event.  He or she will also meet with the Lighting Board and a Video Screen Operator if this applies.
The Lighting Director will attend and oversee the install, conferring with studio or venue personnel, as well the riggers hanging and rigging lights.
He or she will also confer with Head of Cameras regarding the camera equipment and lenses to be used, and all related issues that will influence the required picture quality and look.
During the production, the Lighting Director oversees the focusing of generic lights, the programming of intelligent fixtures, the programming of video content, and the supervision and calling of follow spots and other effects such as haze, pyrotechnics, confetti.
Career path to Lighting Director
The successful Lighting Director usually starts out as a lighting technician, who then becomes a Board Operator and/or Vision Engineer. He or she may progress by way of the concert and/or theatre industry, or may start directly in a TV studio as a Trainee Board Operator.