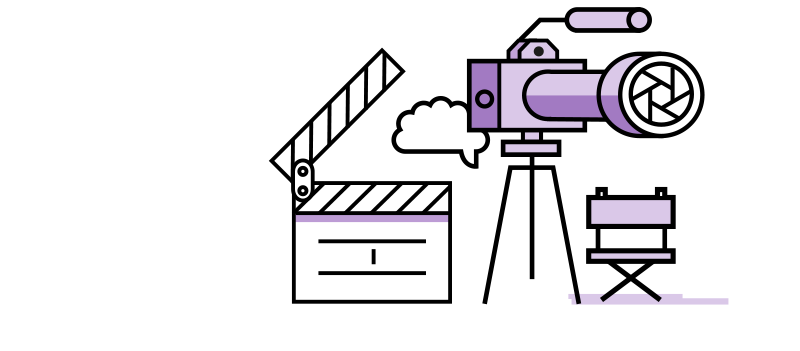 Line Producers are responsible for the physical shoot, its budget, the production schedule, and all related logistical matters.  They must deliver the maximum creative effect against the shooting script for the available budget.
They will book crews, confirm participants, secure any location permits, book any travel or transport, and ensure all personnel and resources necessary are in place. They also book all necessary resources for post-production.
The Line Producer is an organiser of people, places, and "stuff". The Producer and Director are completely reliant on the Line Producer's ability to break down scripts and to play a major part in working out where and how to shoot each scene, what's needed for this, and how long it will take.
Financial management – and on the day, control of the shoot float and any per diems – falls to the Line Producer.  On smaller shoots on which there isn't the space or budget for a Shoot Runner, the Line Producer has to ensure the Crew are fed and watered.  The Line Producer will also collect signed permissions and release forms from any interviewees.
The role requires good project and people management skills, and particularly those of trouble-shooting.
Line Producers will also have an extensive phone contact list of free-lance crew and equipment hire companies and negotiate all related contracts
They are entirely responsible for the safety and well-being of crew and other personnel on location and must be familiar with all safety regulations concerning filming on location.
Is this role right for me?
---
To perform this role, you must:
---
Be familiar with the entire pre-production planning, production and post-production processes.
---
Have strong budgetary, financial management and negotiation skills.
---
Understand the process by which a creative concept and its script translate into a plan for filmed sequences.
---
Be a first-class communicator.
---
Have the stamina and energy for long consecutive days on the road where necessary.
---
Be highly organised, a good people and project manager, and good at trouble-shooting.
---
Be highly skilled at scheduling and resource management.
---
Be proficient in the creation and management of call-sheets, sub-contractor and supplier agreements, contracts and Purchase Orders.
---
Have an extensive contact-base of free-lance Production and Post-Production contractors, as well as suppliers of all ancillary services.
---
Have full knowledge of all safety measures relating to shoot management.
---
Have a full driver's licence.
---
Works with: 
Producer
Director
Camera and Sound Crew
Editor
Talent/Cast
Post-Production Team
Career Path to Line Producer:
Line Producers will often have started as Runners or in office-based administration roles in a Production Company, and while a formal education is not necessary, it is now usual for them to have completed a Media Studies course or equivalent.