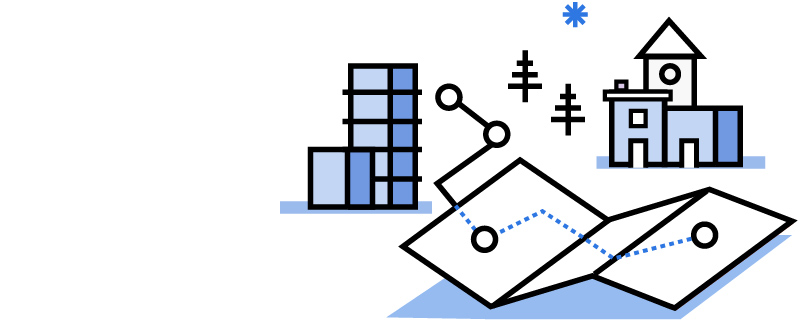 The Locations manager plays a very important role in any production. Their role involves liaising with the director and production designer to find the best filming locations to help them realise their creative vision. They must scout, identify and find suitable locations for a film or TV production. The Locations manager needs to thoroughly research the logistics involved in choosing a wide range of shooting locations, and work within tight budget constraints. They must be prepared for any logistical challenges at each location and keep the crew informed. They must work within strict health and safety guidelines to ensure everyone's safety. Their responsibilities include organising access and permission to use locations, negotiating with location owners or local authorities and signing contracts with them.
Is this role right for me?
---
For this role, you will need:
---
Excellent managerial and communication skills to work with crew efficiently to scheduled and budget.
---
Ability to understand the director's creative vision for the project and have the knowledge and research skills to properly target and source the locations required.
---
Ability to multi-task, manage a team and delegate and interact with other departments.
---
Extensive knowledge of relevant health and safety legislation and procedures.
---
Experience to know how various locations might work logistically and in terms of budget.
---
Strong financial and budgeting abilities and an ability to plan in advance, including a legal understanding of contractual requirements specific to each location.
---
Work with:
Director
Producer
Production Manager
Other Heads of Department
Career Path to Location Manager:
There are no usual career paths for the Locations Manager. A Location Manager often will have worked their way through the Location Department starting as a Locations trainee. Relevant Health and Safety training is essential if you wish to excel in this role. Years of experience working in the location department is vital to this role.