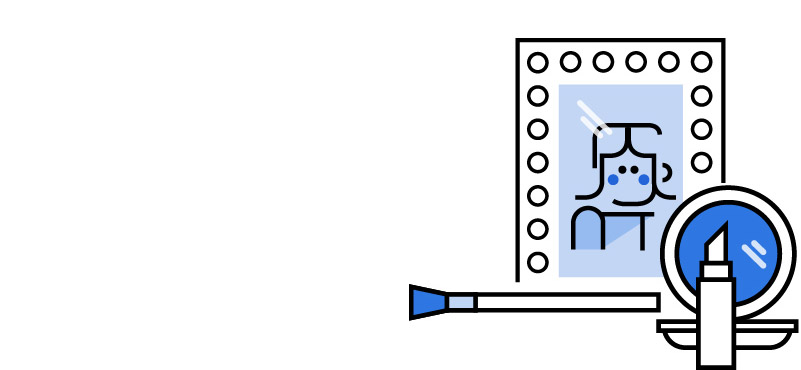 The Make-up Assistant works under the direction of the make-up artist, creating various looks and carrying out wide-ranging tasks. They must break down the script with the senior make-up artist, research the characters and period in which the story is set, and create looks relevant to the story, character and genre of the project. They must apply make-up on the cast. They must be able to apply make-up for particular effects, for example making someone look sick/well/younger/older, and creating prosthetics or wounds. They are responsible for the set-up, maintenance and storage of make-up workstations, assisting with maintaining stock levels and booking supplies. They must maintain paperwork and computer records as required.
Is this role right for me?
---
For this role, you will need:
---
A great eye for detail and an ability to understand the make-up requirements for any given project.
---
An ability to take direction and to work effectively as part of a team.
---
Good interpersonal and people skills, ability to work with actors.
---
IT, office administration and stocktaking competencies.
---
Artistic and technical make-up skills.
---
Work with:
Senior Make-up Artist
Costume Designer
Costume Supervisor
Hair Designer
All of the Make-up Department
Actors
Career Path to Make-up Assistant:
There are no usual career paths to Make-up assistant, often they would have worked as a Make-up trainee. A qualification in make-up design can be beneficial. It is important to have a portfolio of work.
Assistant
Hair
Makeup
Make-up