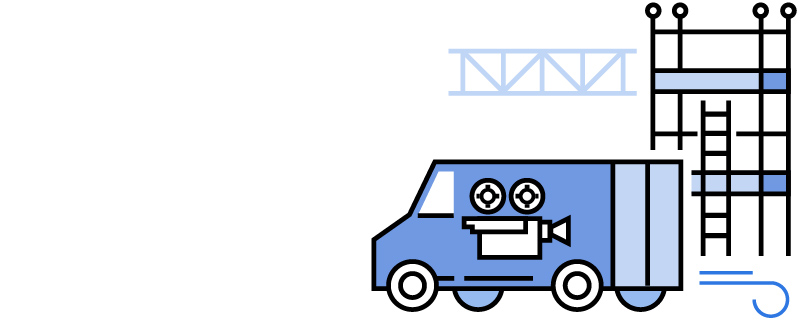 The Master Painter supervises and manages the painting crew. They are responsible for bringing to life several elements of set design, paint fixtures and textures on sets as a key member of the creative team. They must collaborate closely with the production designer and art department, interpreting, visualizing and creating looks suitable for a film environment. They must break down the script in pre-production, to give a detailed interpretation of what is required for various scenes. They must work to brief, preparing, painting and aging the set and scenery, age distress sets, scenery and props, and paint backdrops and signage. They must replicate interior and exterior locations from existing or historical sources. They must assign and create a working schedule and quantifying the scale of crew needed. They must assemble a team of high-quality crafts people who work well together.

Is this role right for me?
---
For this role, you will need:
---
Excellent painting, finishing and artistic skills and experience.
---
An ability to understand the production designer, art department and director's creative vision for the project, and to communicate these concepts and ideals with the team.
---
Great understanding of colour, paint and paint mediums and their effect on each other.
---
Strong knowledge of art history and finishes from different cultures and periods.
---
Ability to research and source required materials and planning ahead to ensure the right materials are available within budget and schedule.
---
Great people and interpersonal skills in managing, assessing and intervening as part of a team. Ability to direct and motivate crew.
---
Strong knowledge and awareness of health and safety regulations and practices.
---
Work with:
Production Designer
Director of Photography
Gaffer
Key Grip
All of the Construction Department
Career Path to Master Painter:
There are no typical career paths for the Master Painter ordinarily they would have worked their way through the painting department with many years of mastering the skills of the craft on both period and contemporary productions. QQi level 6 Advanced Certificate Craft in painting and decorating can beneficial. Health and Safety qualifications are useful.