MiscellaneousMatte Painter / Digital Matte Painter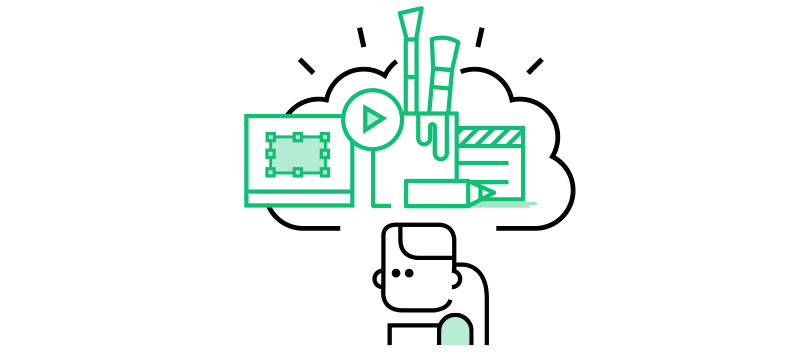 Matte Painters digitally paint elements, work with live action footage, digital still photography and rendered CG elements to create photoreal matte painted environments that are to be seamlessly integrated into the film. They are responsible for creating  photo real painted environments to be used as backdrops, set extensions/fix and for 2.5D/3D projections.
Will match Matte painting work to styles and guidelines laid out by Director/VFX Supe/Production designer in the plate photography and production drawing/notes.
Produce multiple iteration concept illustration of key sets & environments to help inform the Directors creative vision.
Do necessary research of the period, character, props and locations.
Management and clean up of large database of source imagery.
Will attend dailies, can interpret critical feedback and execute desired changes.
Continuous and efficient communication across departments particularly Compositing and Lighting to ensure that all elements are up to date and in sync.
Work in partnership with production coordinator to ensure that matte painting assets are on schedule.
Is this role right for me?
---
To succeed at this job, you need:
---
A full working knowledge of digital painting/compositing software such Photoshop, or similar paint package. Familiarity with Mari and Nuke. Familiarity with 3D projection techniques and 3d packages such as Maya.
---
To create artwork with very high levels of detail, photo realism is the expectation
---
Excellent artistic skills, in-depth understanding of perspective, illustration skills, image compositing and digital painting  & rendering skills.
---
Excellent understanding of cinematic language, colour, composition, camera angles, lighting, storytelling & perspective to communicate ideas.
---
Thorough knowledge of advanced matte painting techniques including colour space, digital paint techniques and file management.
---
Ability to interpret and translate someone else's ideas/vision and can develop multiple iterations of a shot and address very specific feedback within short turnarounds.
---
To have a positive attitude towards direction and can continuously improve work
---
Excellent organisational, communication, and interpersonal skills.
---
Works with
Compositor
2D Supervisor
Lighting Team
Matchmove team
Line Producer
Production Coordinator
Career Path for Matte Painter
Career Path to Matte Painter: Matte Painter is a specialised role. Experience as a CG Generalist is useful, excellent artistic skills are a requirement.
Career Path from Matte Painter: Senior Matte Painter.
Education Routes: Matte Painters, often have a degree in Illustration, Animation, Visual Effects or Fine Art. Ideally will have taken classes in, Drawing Principles, Colour, Compositing, Lighting, Photography.
This is not an entry-level role. Previous production experience as evidenced by a show reel is necessary.