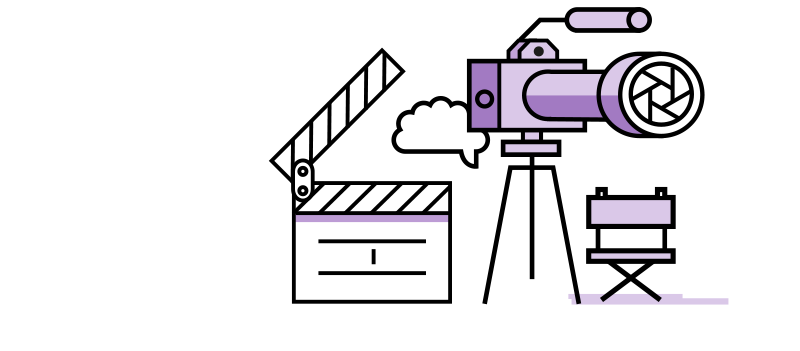 The Off-Line Editor is the principal picture editor on Factual and Entertainment programmes, and is responsible for ordering and constructing the material created by the Director, and delivering a coherent, visual story that captures the Director's vision and is to the required length.
While the Off-Line Editor must have the necessary technical skills to deal with all media, post-production platforms and other digital assets, this in essence is a creative, visual storytelling role.
The Editor must be familiar with the industry-standard editing systems: Avid Media Composer or Apple Final Cut Pro.  In a genuine creative partnership with the Director, the Editor will examine all footage, and select and assemble shots against script.  Throughout the process, the Editor independently makes creative decisions as to how sequences best work in relation to one another.  This also includes making suggestions for music tracks and graphics.
Editors should also be very familiar with the signature style of different composers, bands and musical artistes, for example, giving them a broad range when different music tracks need to selected and sampled, or when a Composer is being briefed to score bespoke music.
The Editor is someone who can work collaboratively, but who is also confident about his or her own creative decisions and can stand over them.  The role often involves acting as a sort of creative middleman between the Director and Producer.
Is this role right for me?
To perform this role, you must:
---
Be a skilled and creative picture editor and visual storyteller.
---
Have the skills to interpret a Director's vision and a Writer's script, and cut a compelling programme that is creatively equal to both.
---
Be fully expert in the operation of one or both of the main editing systems – Avid and Final Cut Pro.
---
Have excellent skills working with colour.
---
Be highly organised and good at working to high levels of detail.
---
Be able to work long hours, often under time pressure.
---
Be very precise, with a talent for detail.
---
Have good interpersonal and client management skills.
---
Works with:
Director
Producer
Edit Assistant
Post-Production Producer
Career Path to Off-Line Editor:
Editors will have completed a traditional industry "apprenticeship", having first been Trainee Editors.  Media Studies courses are useful in as far as learning the basic operation of edit systems, media files, and different digital assets is concerned.