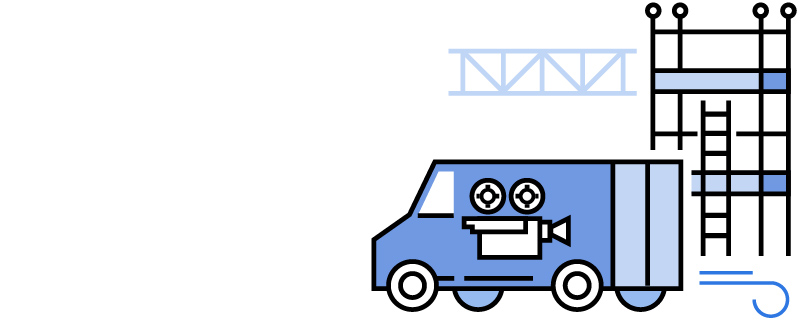 They must carry out much of the day-to-day work for the construction department on a busy film/TV production, producing and finishing structures, props and scenery backdrops. They must collaborate to accomplish the project according to the creative vision of the head of department, designer and director. They must carry out this work to a high standard according to the instruction and direction of the master crafts people offering ideas and creative input. They must execute work according to drawings and other references as closely as possible. They must be versatile and work with other departments as required. They must follow health and safety regulations and enforcing them throughout the build.
Is this role right for me?
---
For this role, you will need:
---
The training and aptitude to carry out the tasks required. Relevant knowledge of the latest techniques in your area of expertise.
---
Understanding of the filmmaking process, how productions operate and implications for potential builds.
---
Good knowledge of technical drawings and how to interpret/follow them.
---
Great timekeeping, reliability, ability to meet deadlines.
---
Great teamwork and communication skills.
---
Work with:
Construction Coordinator
Master Painter
Master Carpenter
Master Plasterer
All of the Construction Department
Career Path to Plaster, Carpenter, Painter:
Qualifications in the relevant crafts are essential.