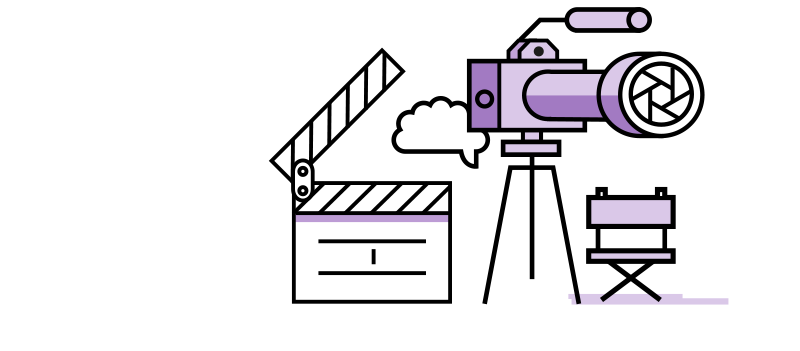 The Producer has overall responsibility for delivering the show or series in terms of quality, budget, and deadline.  This starts with choosing and engaging the team: Director, Presenter, Writer, Assistant- /Line-Producers, and Editor.  While the Director may also have a say in the choice of personnel for key roles, the Producer has ultimate control.
The Producer will have started long before a programme or series goes into production, having developed and possibly written the pitch, presented to the Broadcaster, and raised the funding for a production.
Simply put, the Producer is the person who "runs" the show.
The role of Producer/Director (PD) is becoming more common as budgets are squeezed and Production Companies are forced to economise.  As the name suggests, this role combines the key tasks of both Producer and Director.
The Producer is usually contracted from pre-production through to post-production and final delivery of the finished programme(s).
Is this role right for me?
---
To perform this role, you must:
---
Have the experience and skills to take a creative concept and transfer this to the screen.
---
Have an ability to identify and develop repeatable programming ideas/concepts and Intellectual Property and Formats.
---
Be both a highly organised problem-solver, a first-class project manager and organiser of others, with a proven ability to multi-task.
---
Have the experience, technical and business knowledge, plus the management and people skills to manage all members of the production team, from senior to junior, as well as any external participants, to include celebrities and talent.
---
Be familiar with the entire range of the technical processes of television production and post-production.
---
Be fully conversant with all matters relating to budgeting and financial management.
---
Have full knowledge of all contractual, legal, employment, regulatory and compliance issues that apply to TV production management. This includes all overseas filming.
---
Be a highly skilled communicator, capable of dealing at the highest levels with commercial and Government bodies.
---
Be familiar with all relevant IT programmes necessary to produce and manage programmes.
---
Works with: 
Executive Producers
Broadcasters
Sponsors/Financers/Advertising and PR Agencies
Director
Assistant Producer
Writer
Editor
Talent/Cast
Career Path to Producer:
Producers will usually have worked their way up through less senior roles, having first been successful Production Managers and Line Producers.  In many cases, Producers will have started as Runners.  Producers frequently "graduate" to owning and running their own Production Companies.  Possible education routes include Media Studies, Journalism, Business/Legal, Humanities.