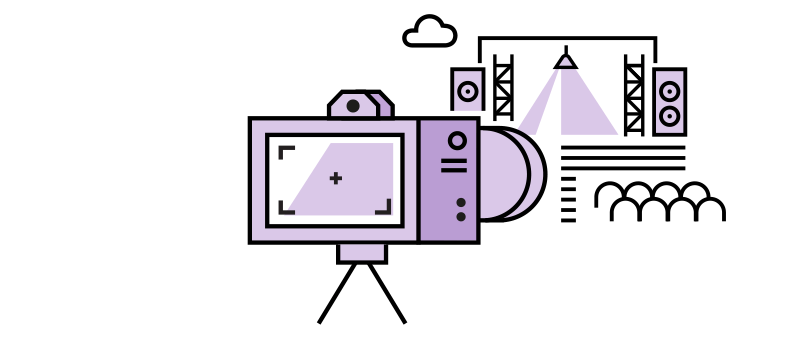 Whether for a talent or chat show, or any studio-based production, the Production Designer's responsibility is to deliver a distinct look-and-feel for the programme.  The Production Designer and Set Designer are usually combined, but are staffed separately on larger productions.
The role demands high levels of creativity and skills.  He or she must conceive the visual theme and principal design motifs for the series or programme, and design and oversee the building of the physical environment as experienced by the audience.  This can be sets, backdrops and any other specially-produced 'spaces' that the Presenters and on-screen talent inhabit.
Production Designers are involved at an early stage, when the Producer is drawing up budgets and proposing overall costs for a production to the Commissioner or Broadcaster.  During the creation of sets and backdrops, Production Designers will oversee the team that builds and dresses the sets.  They will also liaise with the creators of any Computer Graphics for the programme, making sure there is continuity and alignment between the graphic and built elements.
Is this role right for me?
---
To perform this role, you must:
---
Be a highly qualified designer with all requisite technical drawing and computer aided design skills.
---
Have a complete knowledge of the design and build process in relation to sets and backdrops, and be familiar with the qualities and performance of all materials commonly used.
---
Have in-depth knowledge of lighting design.
---
Have good communications and presentation skills.
---
Know how to lead and motivate a disparate team of craftspeople.
---
Have good communication and presentation skills.
---
Have an in-depth knowledge of the working of a live TV studio shows.
---
Have full knowledge of all safety regulations relating to set-building, materials etc.
---
Works with:
Director
Series Producer
Broadcaster personnel
Career Path to Production/Set Designer:
He or she is likely to have an Art or Fine Art Degree, or possibly have completed Theatre Studies. Architecture and Interior Design are also relevant.  A long period of successful on-the-job experience will have been gained as an understudy to an established Production Designer, possibly with a Broadcaster.