ProductionProduction Manager / Coordinator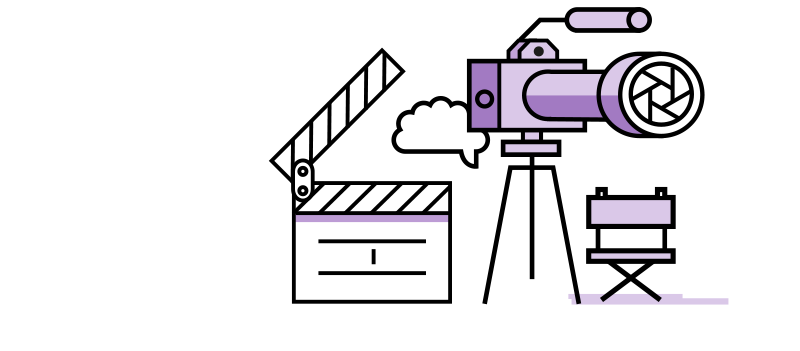 The Production Manager is responsible for all day-to-day organisational aspects of production management, scheduling, and budgetary control.  He or she reports to the Producer and works closely with all senior roles on the Production Team to ensure that planning, deadlines, logistical tasks, and all daily inputs of production run smoothly and according to plan.  The Production Manager is intimately familiar with each line item in the budget and takes direct, hands-on responsibility for the management of all costs and time-sheets, and the creation and completion of all Production paperwork, such as clearances, location licences, and release forms.
The Production Manager is generally office-based, commences work on a production as soon as the job has been commissioned, and will see the programme all the way through pre-production, preparation, filming and post-production, until it is finally delivered to the broadcaster for transmission.
Is this role right for me?
---
To perform this role, you must:
---
Be familiar with the entire range of the technical processes of television production, from production through to post-production.
---
Understand the process through which a creative concept is developed from the page to a format that works on the screen.
---
Be highly organised, a proficient project manager, delegator and organiser of others, with a proven ability to multi-task.
---
Be highly skilled at scheduling and resource management.
---
Be proficient in the creation and management of all call-sheets, sub-contractor and supplier agreements, contracts and Purchase Orders.
---
Be a good oral and written communicator.
---
Have an extensive contact-base of free-lance Production and Post-Production contractors, as well as suppliers of all ancillary services.
---
Be fully conversant with all matters relating to budgeting and financial management.
---
Have full knowledge of all contractual, legal, employment, regulatory and compliance issues that apply to TV production management. This includes overseas filming.
---
Be familiar with all relevant IT programmes necessary to produce and manage programmes.
---
Have knowledge of all safe working regulations applying to shoots.
---
Works with: 
Producer
Broadcaster
Director
Assistant Producer
Writer
Editor
Talent/Cast
Post-Production and Effects Team
Career Path to Production Manager:
Production Managers will usually have been successful Line Producers.  In many cases, Production Managers will have started as Runners. Production Managers do not necessarily require professional qualifications, as the role is one in which the route to qualification is often experiential.  However, Third Level paths often include Film and Media Studies.