3D CGRigging Artist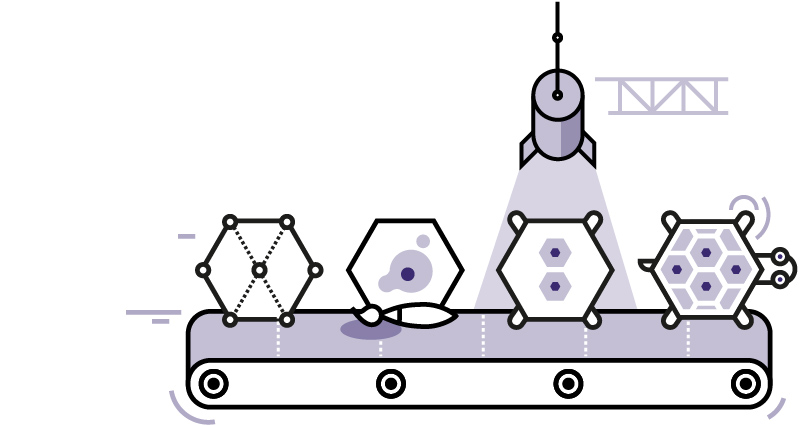 In charge of creating maintaining and expanding Rigs for a variety of props, vehicles, characters and other CG objects that need to be animated.
Will work in collaboration with the animation team to create intuitive and responsive rigs that meet animator's needs. Extend rigs for any performance requirement for specific shots.
Communicate with the Modelling Department to ensure that models are suitable for rigging.
Will adhere to technical standards of the Rigging department and ensure that Rigs are pipeline friendly.
Interprets the Animation Directors notes and delivers a variety of Rigging options to gain final Rig approval as efficiently as possible.
Is familiar with pipeline issues and technical problem solving and will build tools to ensure smooth delivery to Animation.
Is this role right for me?
---
To succeed at this job, you need:
---
Excellent technical skills and an in-depth knowledge or CG software such as Maya, Houdini, 3DsMax etc.
---
To be a creative problem solver who likes technical challenges and creating complex systems.
---
Is emphatic to Animators needs, understands that Rigs should enable artistic performance.
---
Meticulous with an eye for details, with an excellent understanding of anatomy and musculatrue, movement and timing.
---
An understanding of animation pipelines, and to be comfortable with scripting (Python, Mel,  etc.)
---
Highly motivated, and be able to work with little supervision to solve technical problems.  Under pressure to meet set deadlines
---
Strong communication skills to make sure important information is clearly conveyed within the Rigging department, and to other departments particularly modeling and animation.
---
Works with
Animation Director
CG Supervisor
VFX Supervisor
Animation team
Modeling team
Effects Team
Production Manager
Production Coordinator
Career Path for Rigging Artist
Career Path to Rigging Artist: Animation Department, Riggers often start as the more technical animators or as a CG Generalist
Career Path from Rigging Artist: Technical Director, CG Supervisor, VFX Supervisor, Pipeline Technician, .
Education Routes: Rigging Artists, often have a degree in Animation, or Visual Effects. Ideally will have taken classes in Animation, Modeling, Topology, Rigging, & Coding. They should also ideally some experience of life drawing, anatomy, dance, acting and other forms of movement studies.
This is not generally an entry-level role, Show reel and experience is very important for this role.