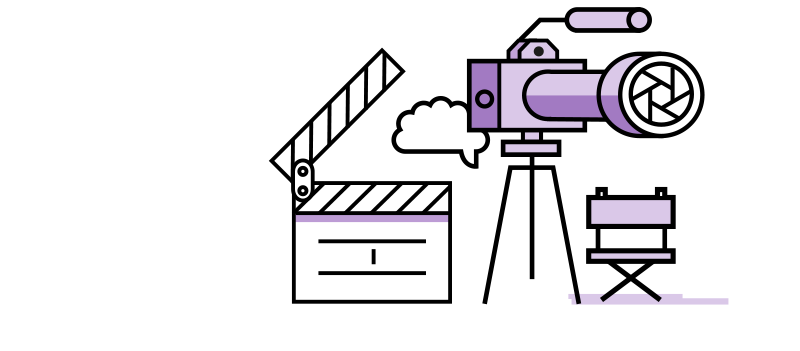 Some might say that after the Director, the Runner is the most important person on a shoot.  No wonder, when you consider the tasks that fall to the Runner while a shoot is under way.
Runners are the extra pair of hands for pretty much anything that needs to be done on a shoot.  They work under the direction of the Line Producer, and while many of the tasks they undertake relate to 'running' for coffee, food and supplies for the Crew, they will also perform any other support role needed on the day.
Before the shoot, the Runner is office-based and carries out various tasks under the direction of the Line Producer or Production Manager/Head of Production.  Activities could relate to any aspect of a shoot, from confirming crews, logistics, and completing paperwork.
During the shoot, Runners could be asked to perform a whole variety of tasks, from running errands, helping carry and set up equipment, to standing outside a room where interviews are being filmed and asking people to be quiet.
Is this role right for me?
---
To perform this role, you must:
---
Be familiar with the pre-production planning, production and post-production processes.
---
Be organised and thorough.
---
Have plenty of energy and initiative.
---
Have good communications skills.
---
Enjoy working as part of a team.
---
Accept a job definition that changes from shoot-to-shoot.
---
Be able to spend long consecutive days on the road where necessary.
---
Have good computer skills (to include basic Microsoft Office).
---
Works with:                        
Line Producer
Head of Production
Camera and Sound Crew
Talent/Cast
Career Path to Runner:
Runners do not need any recognised professional or Third Level qualifications.  This is an entry level role, but many Runners will have completed some relevant production course in a Media Studies field, and will at least be able to demonstrate an interest in Production.