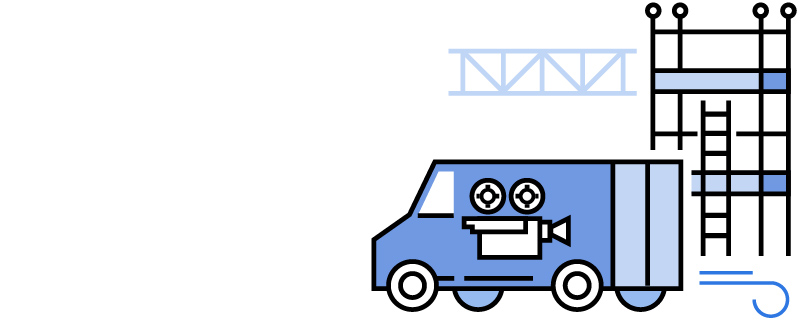 The Signwriter creates and designs lettering and signage as required, usually under the instruction of the production designer and/or graphics designer. They must work with the production team to create lettering and finishes according to the needs of the production – for example, if the project is contemporary or set during a specific period. During a specific period they must use typography, layout and proportion, and interpret plans and measurements. They must use relevant industry software systems, as well as traditional techniques such as silk screen printing or calligraphy.
Is this role right for me?
---
For this role, you will need:
---
Skills, training and techniques to draw and paint or replicate appropriate lettering signage to the scale and typefaces required. The ability to draw lettering from scale drawings.
---
Good logic and reasoning in working to particular briefs and specifications, and a sound knowledge of how different tools and materials achieve desired effects. Strong knowledge of media techniques in working with graphic designer.
---
Great eye for layout, an artistic flair, and a good knowledge of art and design history.
---
Knowledge of period lettering signs such as Roman numeral serif and sans serif.
---
Ability to take direction, work well as part of a team and collaborate with other departments as required.
---
Ability to work calmly and efficiently under pressure and to work around schedule changes as to the needs of a busy film/TV production.
---
Work with:
Construction Coordinator
Graphic Designer
All of the Construction Team
Career Path to Signwriter:
There are no usual paths to becoming a Signwriter. Often they would work and be mentored by a sign writer on various productions. Design qualifications can be useful. Years of experience working as a sign writer in other industries.