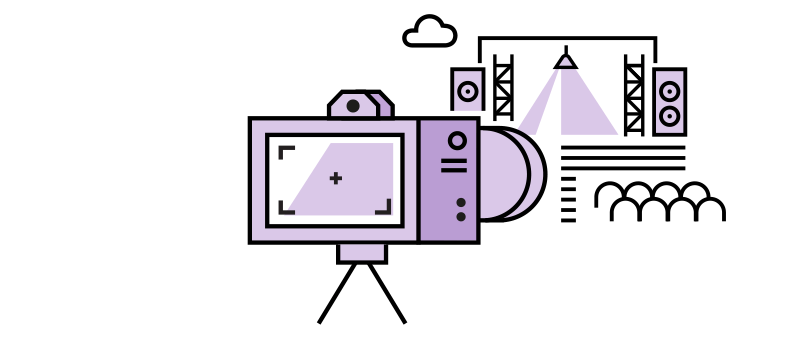 Social media is an essential part of all major entertainment programming, with audiences seeking, and interacting with, programme-related content that is only available online.
The Social Media Producer's responsibility is to help TV content to realise its full audience potential by creating and publishing social media content for the Broadcaster's TV programmes.  This involves working closely with the internal Production and Editorial Teams, as well as Independent Producers.
Successful Social Media Producers have the breadth of skills to be able to identify engaging content, plan all output and write the necessary copy.  Social Media Producers need to be able to produce in all social media formats (video, still image and GIFs) in ways best suited to all major social networks.  They must also be highly knowledgeable in the area of Search Engine Optimization (SEO) and in the development of mobile apps.
Social Media Producers also need to be able to shoot, edit and upload promotional video content – and oversee the output of teams employed for this purpose.
The role requires a keen editorial eye and a sure sense of the prevailing social media zeitgeist, along with the strategic competencies to plan campaigns that can grow and engage audiences.
The Social Media Producer's role will start at the commissioning and planning stage of broadcast schedules, and continues during the broadcast period.  In the case of entertainment formats and talent shows, for example, the role involves setting up and managing any online audience polling platforms.
The role also requires the skills and experience necessary to pitch to, and work with, brands and corporate sponsors.
Is this role right for me?
---
To perform this role, you must:
---
Be an experienced multimedia, cross-platform Producer with the ability to execute engaging content across all Social Media channels, to include Facebook, Twitter, Instagram.
---
Have a complete knowledge of TV production, from pre-production planning and production through to post-production.
---
Be fully conversant with the production and editorial management processes withing the Broadcaster.
---
Have editorial and journalism/writing skills.
---
Be a first-class communicator.
---
Be experienced in planning, costing and executing digital campaigns.
---
Be highly organised and proficient in the use of all Microsoft Office programmes.
---
Work collaboratively with Independent Producers and external PR advisers.
---
Have a complete knowledge of all data analytics to allow measurement of online performance.
---
Enjoy working as part of a team.
---
Be able to work to tight deadlines and under pressure.
---
Be familiar with all online publishing formats.
---
Work with: 
Commissioning Editor
Producer
Director
Sponsors/Financers/ Advertising and PR Agencies
Writers
Editors
Career Path to Social Media Producer:
Social Media Producers will usually have attained a degree or professional qualification in Digital Media, and have worked in either a busy Production Company or Digital Agency.