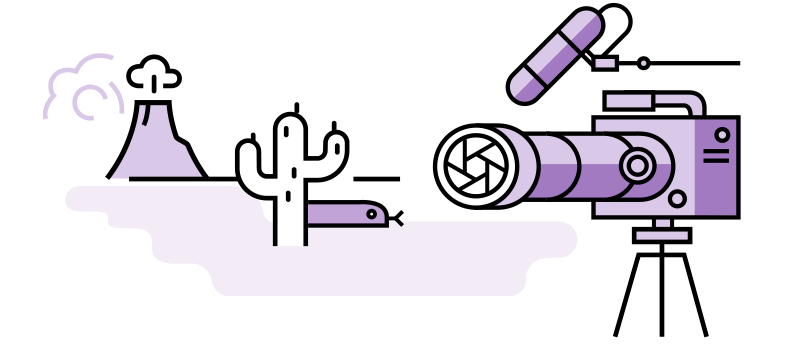 Sound Recordists are responsible for all sound recording and its quality on location or in studio, during the period of the shoot.  They work closely with the Camera Operator, Director, and any other crew members directly involved with production sound recording, such as the Sound Assistant and Boom Operator.
The specific role of the Sound Recordist will vary, depending on the size and complexity of the shoot.  It will involve fitting radio microphones on all Presenters or Interviewees in a studio, or on location, but will also involve ensuring that talkback links are in place and working between members of the Production Team.  Sound Recordists must have the problem-solving skills to overcome any sound challenges posed by difficult locations. They will also capture all location sound, ambient sound, and any wild track required.
Sound Recordists may work on single or multi-camera shoots, and the scale of the shoot determines their role.  The role may start prior to production as the Director plans the shoot.
The role is location-based, and requires a full driving licence.
Is this role right for me?
---
To perform this role, you must:
---
Have excellent aural skills.
---
Have detailed knowledge of sound-recording equipment and all related technology.
---
Understand the entire television production process, to include the functions of camera and lighting.
---
Be a team player with the knowledge and confidence to raise and technical or quality issues with the Senior Production Team.
---
Have the ability to remain intensely focused and still for long periods during a shoot.
---
Be a good communicator, with the interpersonal skills to to work with everyone from Presenters and Celebrities to Runners.
---
Be highly organised, with great attention to planning, check-lists and detail.
---
Have a general aptitude for technology and be adept at trouble-shooting when technology or equipment "plays up" on location.
---
Be extremely time-conscious and punctual.
---
Be capable of working long days, sometimes in locations that are "inhospitable", and when necessary, being on the road for several weeks at a time.
---
Works with: 
Director
Camera Operator
Camera Team
Line Producer
All location and studio production crew
Equipment suppliers
Career Path to Sound Recordist:
Sound Recordists will often have taken certificate courses, up to degree level, in sound technology or engineering.  Frequently, the route taken is through Camera Runner, and an on-the-job apprenticeship.