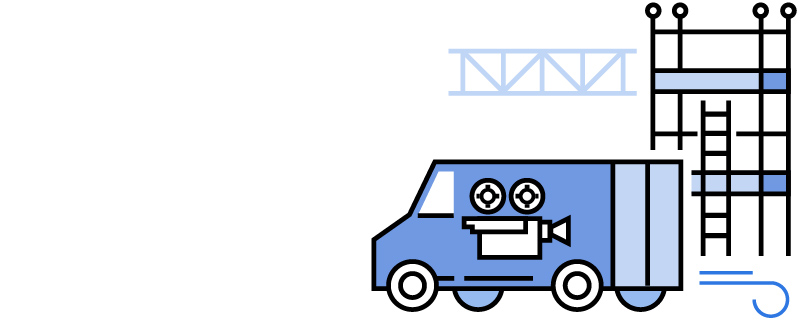 Stagehands support the other team members such as carpenters and painters in a wide variety of tasks. They are responsible for good housekeeping on the building stages of sets and locations, ensuring safe working environments and keeping sets clear of debris or litter. They must move equipment, operating lifting equipment as necessary. They must work as part of a large team and taking instruction from master crafts on what tasks are required on a given day. They must work to tight deadlines and the demands of a busy production. They must work to maintain health and safety standards.
Is this role right for me?
---
For this role, you will need:
---
Relevant licenses and competency in driving and operating vehicles and lifting equipment such as boom and scissors lifts.
---
Training to carry out the tasks required and knowledge of building techniques and materials in the areas in which you work.
---
Good teamwork skills and the ability to deliver to often-tight deadlines.
---
Ability to work to health and safety legislation and practices.
---
Work with:
Construction Coordinator
Master Crafts
All of the Construction Department
Career Path to Stagehands:
These are entry level roles. Qualifications in relevant craft can also be useful.