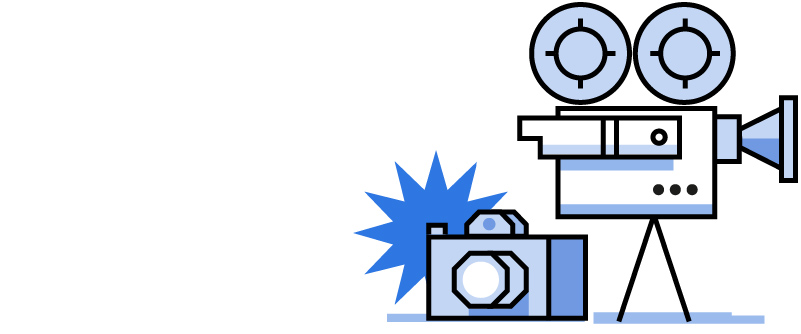 The Steadicam Operator is a specialist in the use of a Steadicam camera – a piece of equipment that allows for movement while keeping the camera steady. They must create smooth shots where complex motion is required, where a dolly or other motion device cannot be used. They must be capable of lifting and carrying heavy camera equipment smoothly, often for long periods of time. Their work contributes to the creative look and feel of a film. They must work closely with the director and DOP to figure out what is needed artistically and technically for the shoot. They must work to maintain health and safety requirements while operating cameras and cables moving at speed, often backwards or sideways.
Is this role right for me?
---
For this role, you will need:
---
Physical strength, fitness, good balance and endurance are essential.
---
Superb technical skills and specialist knowledge of Steadicam systems, their advantages and limitations and latest developments.
---
A good understanding of the director's and DOP's creative vision for a film and an understanding of how to bring it to reality.
---
Good communication skills and ability to engage with actors and other crew members.
---
A strong awareness of health and safety requirements, particularly within the perimeters of operating Steadicam equipment.
---
Work with:
Director
Director of Photography
All of the Camera Department
Career Path to Steadicam Operator:
You will need extensive experience as a camera operator and be well versed in the latest camera technology. A degree in Film Studies or Photography can be useful. Showreel and experience crucial.
Camera
Stedicam
Operator