3D CGTexturing Lead / Supervisor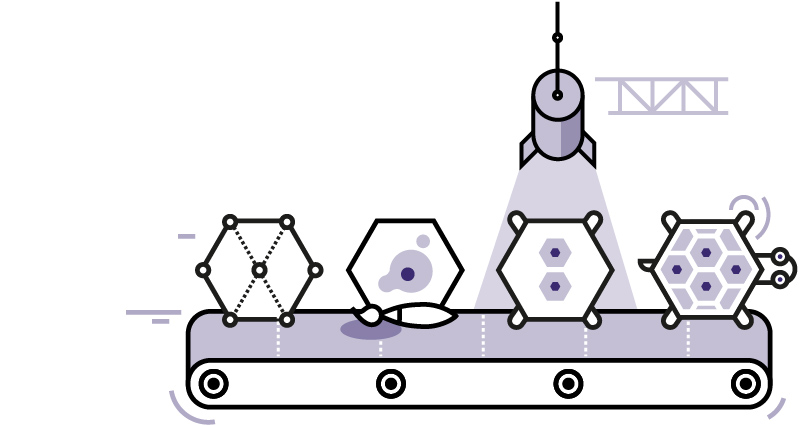 The texturing supervisor is responsible for delivering textures that reach the artistic and technical requirements to deliver the visual style of the production. The Texturing Lead will work closely with Lighting, the CG Supervisor VFX Supervisor, to ensure that all textures are pipeline friendly. This is an important and senior role, the artistic expectations are very high, textures are expected to meet the Art Director's vision for the production. This requires production experience of the texturing and lighting pipeline and an in depth knowledge of texture painting and UVing as well as the ability to lead and manage a busy team of texture artists in their studio as well as the overseas studio.
In collaboration with Lighting, CG/VFX Supervisor, Production, Designer, Art Director, will interpret and develop initial look of models, helping to define visual style towards Director's vision.
Will be involved in the initial build phase of the project and the development of the texture maps and look development of early hero assets.
In collaboration with the CG Supervisor and Pipeline departments they will help define the texturing pipeline, including inputs, outputs, naming conventions, scripts and tools.
Responsible for clear lines of communication both within and between departments, particularly Lighting and Modelling, will attend meetings and address texturing comments/issues
Responsible for texturing dailies, quality control and ensuring aesthetic consistency. Brief texture artists and provide constructive artistic feedback to ensure this consistency.
Will work with Production to ensure that crewing, schedules and delivery timetables are met.
Continual familiarity with new tools, software, and other related advances in the texturing/lighting pipeline.
Responsible for show wide texturing workflow documentation, mentoring and information dissemination.
Deliver texturing notes back to the overseas studio in order to keep texturing at a high level and style throughout the production.
Is this role right for me?
---
To succeed at this job, you need:
---
A keen understanding of the 3D asset creation pipeline and an in depth knowledge of texturing, digital painting.
---
Experience with Modeling, UV'ing, Lighting, Look Development and Shading.
---
Several years experience in the texturing department. You should be very familiar with CG Software and have extensive knowledge of industry standard 3D paint software.
---
You have an excellent artistic eye. You should have a passion for, surface values, with an eye for detail, colour and scale.
---
Modeling and look development experience and an understanding of the technical constraints of these processes.
---
You're a great communicator, with excellent organizational skills and ability to manage a very busy team in a pressurized environment, while meeting production timetables and budgets.
---
A traditional arts background and painting would be beneficial in this role.
---
Works with
CG Supervisor
Lighting Supervisor
Modeling Lead
VFX Supervisor
Production Manager
Art Directors
VFX Producer
Career Path for Texturing Artist
Career Path to Texturing Artist: Experience in the texturing department.
Career Path from Texturing Lead: Lighting, Look Development, Art Direction and CG Supervisor
Education Routes: Texture Artists often have a degree in Fine Art, Animation, or Visual Effects. They will have taken classes in 2D Design, Lighting and Rendering and Digital Painting; they should also ideally have some experience of observational drawing.
This is not an entry-level role. Show reel and extensive experience is very important for this role.