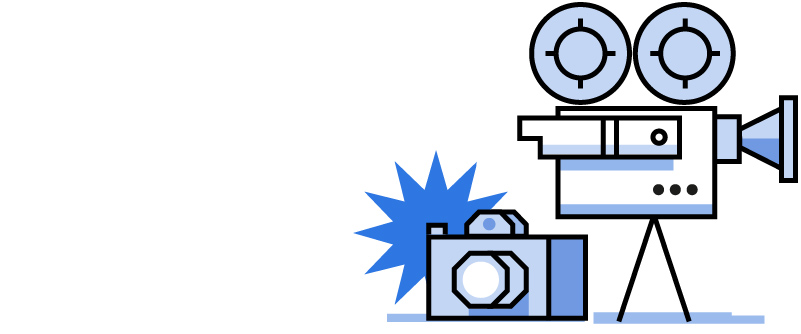 The Trainee Assistant Camera's role is to support and assist the work of the camera department, and getting the opportunity to learn the craft of camera and filmmaking. They must support the clapper loader in renting, testing, maintaining, cleaning, labelling and cataloguing cameras and equipment. They must mark actors' positions during rehearsals and helping to manage and number camera cards. They are responsible for performing various day-to-day tasks as directed by senior members of the department. They receive training and mentoring in camera production workflows, from pre-production right through to post-production.
Is this role right for me?
---
For this role, you will need:
---
A sound knowledge of photography, cameras and the various roles of camera crew.
---
Be able to learn about specific photographic and testing techniques.
---
Be able to learn on the job, and to support the clapper loader and focus puller in their jobs.
---
Enthusiasm and the ability to listen to, understand and take direction.
---
Good communication and reporting skills. The ability to learn, be accurate and detailed on camera reports and paperwork.
---
Great observational skills and attention to detail.
---
Work with:
Clapper Loader
Focus Puller
Camera Operator
Director of Photography
All of the Camera Department
Career Path to Trainee Assistant Camera:
This is an entry level role.  A degree in Film Studies or Photography can be useful which will give a good understanding of composition and light, enthusiasm, interest and experience with cameras.