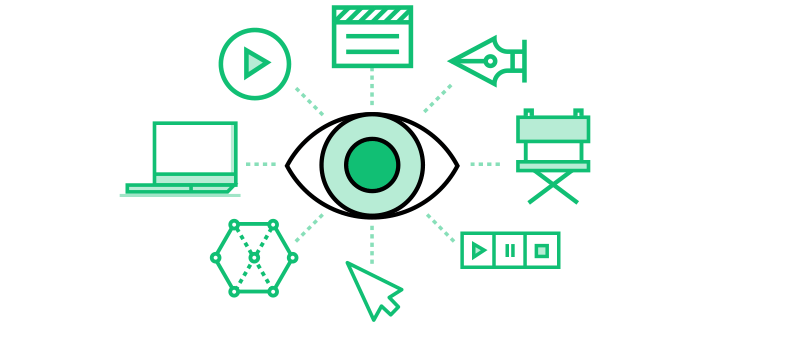 The VFX Supervisor is most senior person in the VFX team and leads all aspects of the VFX effort. They work directly with the Director and Producers of a project to help decide their VFX requirements. They are on a project from conception to completion. They will be actively involved in helping to shape the productions VFX needs and Director's VFX vision. They must maintain a strong relationship with the Director and Producer to ensure clear lines of communication and deliver the intended end result.
They can accurately predict costs and schedules,  will work closely with the VFX Producer and the Clients to negotiate bidding and feasibility of VFX work to ensure that the production comes in under the VFX budget.
Will help guide the Director to the most appropriate creative and technical solutions to ensure that VFX can deliver on their brief.  Work onset to ensure that VFX needs are considered when shooting the live action.
In Collaboration with the CG/2D Supervisor, Concept, Production Designer, Art Director, will interpret script, helping to define Director's vision.
Responsible for quality control of all VFX work, aesthetic consistency, and technical standards across departments. Will enforce standards through, mentoring, team meetings and dailies.
Will diplomatically guide the Director towards VFX solutions that will efficiently gain final approval while delivering on the artistic brief.
Proven history of collaborating with R&D teams, will lead the pipeline and RnD effort to ensure the tools neccesary to deliver on the most complex aspect of the brief.
Will establish a strong and flexible pipeline and workflow. Will enable artists to focus on artistic issues by removing technical hindrances.
Works closely with 2D/CG Supervisors to ensure VFX work is reaching the highest artistic  and technical standards.
Will lead meetings with VFX Departments will relate all Directorial, Editorial notes and address artistic/technical issues.
Continuous and efficient communication with Clients. Will monitor all notes and relay all information to VFX Production and Department Supervisors.
Reporting progress can communicate technical issues clearly to VFX Producers/Clients. Can reduce complex problems to simple solutions.
Will identify key members of the crew including potential Supervisors. Will be actively involved in the recruitment process in collaboration with HR.
Monitors show resources delegate responsibilities. Will work with the VFX Producer to ensure that crewing and delivery timetables are met.
Is this role right for me?
---
To succeed at this job, you need:
---
Several years' production experience in a Supervision role both on set and in house overseeing both the CG and 2D teams.
---
You are a recognised leader in VFX, with full knowledge of the VFX pipeline and an in-depth understanding of the latest industry best practice.
---
Professional demeanour and attitude. This is a client facing role. You can diplomatically sell creative solutions to clients.
---
You can scope and direct the technical effort. You can foresee potential bottlenecks and eliminate technical constraints to achieve the artistic goals.
---
Experience with pipeline management, data management and asset tracking software.
---
You are a leader with strong motivation and communication skills. You can motivate teams to achieve the highest standards, encourage artists to overcome challenges.
---
You are calm under pressure, Organised and can meet strict deadlines.
---
Excellent aesthetic judgement. Emphatic to Directors vision you can give concise and constructive feedback to VFX crew.
---
Great organisational skills and ability to manage a very busy team, while meeting production timetables and budgets.
---
Works with
2D Supervisor
VFX Supervisor
Line Producer
VFX Producer
Production Designer
Art Director
Director
Career Path for CG Supervisor
Career Path to CG Supervisor: Several years experience in supervisory role.
Career Path from CG Supervisor: VFX Supervisor
Education Routes: CG Supervisor will often have a degree in Computer Science, Animation, or Visual Effects. This role requires a lot of production experience across the entire VFX pipeline.
This is not an entry-level role proven management experience at senior levels is important.