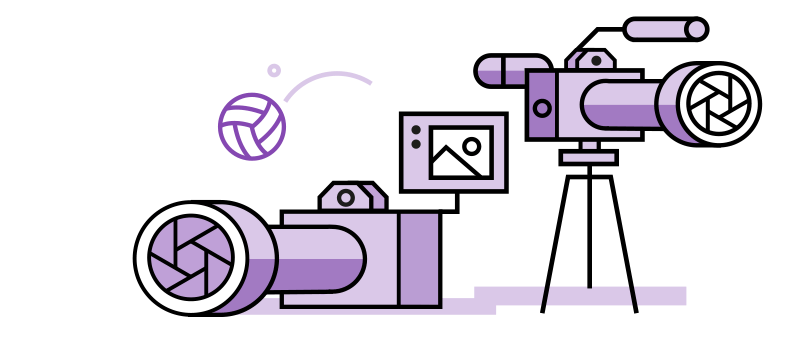 Vision Mixers work closely with the Director to deliver the visual experience as broadcast. They choose which feeds are used from multiple cameras during live broadcasts.  They cut from shot-to-shot, choosing the precise sequence of images transmitted or recorded. Within this, Vision Mixers must also choose which transition methods or effects, for example wipes or mixes, to use.
Besides choosing which camera feeds to use and cut between, Vision Mixers also select, sequence and incorporate all other material that makes up the ultimate broadcast content, including replay and slow-motion sequences, graphics, digital effects and captioning.
On Outside Broadcast projects, the Vision Mixer is located in the production gallery of the OB van; in studio-based programmes, they will be in the studio gallery.  The role is essentially a proxy for the Director, who is entirely dependent on the Vision Mixer for the visual delivery of the programme.
This is a challenging, technically and creatively skilled role which requires high levels of multi-tasking and very precise communications.  It requires a close knowledge of the programme's running order, while also possessing the skill to deal with unforeseen events on the fly during a live broadcast, for example, and to deal with these in terms of alternative or modified visuals.
Is this role right for me?
---
To perform this role, you must:
---
Have a complete knowledge of all technology and systems used in mixing imagery in a multi-camera, live broadcast environment.
---
Be familiar with all elements of live TV production, its processes, inputs and crewing.
---
Be conversant with the relevant operational and technical aspects of the multi-camera Outside Broadcast environment.
---
Be calm and editorially decisive in a pressurised environment.
---
Know how to direct camera operators and other crew members to achieve the best visual outcome for the programme.
---
Have a clear and concise communications style.
---
Be a well-prepared multi-tasker.
---
Works with:
Unit Manager
Director
Camera Team
OB Crew
Broadcaster
Career Path to Vision Mixer:
Vision Mixers may have worked in a number of roles in live TV production, probably with a Broadcaster.  This includes Camera or VT Operator, Graphics and Digital Effects.  There is likely to be a high level of technical competency, possibly derived in an initial Engineering-related role.