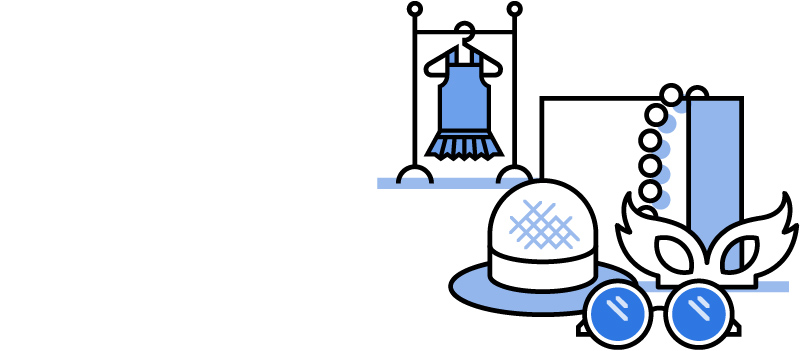 The Wardrobe Assistant Standby works under the direction of the costume designer and wardrobe supervisor as the on-set representative of the costume department while a film or TV project is shooting. They must work to the costume designer's requirements and communicate any changes that might be required. They are responsible for the many day-to-day practicalities on set during production, such as setting out the relevant actors' costumes for each day of shooting. They must oversee fittings and help actors with their costumes, particularly with period costume. They must ensure actors are kept warm and dry on set. They oversee costume continuity during filming – making sure to quickly identify and point out any continuity errors or inconsistencies.
Is this role right for me?
---
For this role, you will need:
---
Good planning skills and ability to work to a busy filming schedule.
---
Very good organizational skills. Great attention to detail, good memory.
---
Strong communication skills and the confidence to point out any costume continuity errors.
---
Good interpersonal skills. The ability to put the cast at ease and work calmly under pressure.
---
An interest in art and design and the ability to learn on the job.
---
Ability to work well as part of a team. An understanding and interest in how a film production operates and your role within it.
---
Ability to be flexible and problem solve when required.
---
Work with:
Costume Designer
Costume Supervisor
Costume Breakdown
All of the Costume Department
Actors
Career Path to Wardrobe Assistant – Standby:
There is no usual career path to Wardrobe Assistant Standby, often they would have experience as a Wardrobe Trainee. Practical experience of working on costume in film, television or theatre is essential.
Assistant
Standby
Costume
Wardrobe