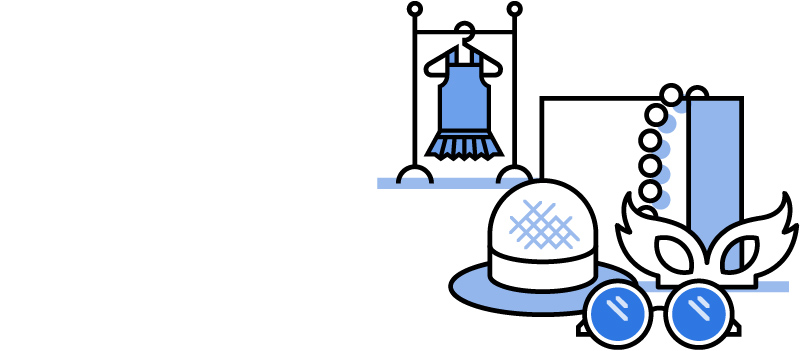 The Wardrobe Trainee works under the direction of senior members of the costume department. They must carry out simple alterations and perform tasks such as pressing or cleaning items of clothing, setting up the work area and making sure machinery is in working order. They must carry out research when necessary on issue to do with costume. They must carry out tasks calmly and efficiently when under pressure. They must have the ability to problem solve and work on one's own initiative as required.
Is this role right for me?
---
For this role, you will need:
---
An ability to understand and take direction from senior department members.
---
An interest in costume design, different fabrics and costume history.
---
Good sewing skills and competency with relevant machinery.
---
To be proactive and use initiative to do jobs that need doing.
---
Ability to carry out research and good computer skills.
---
A positive energy, enthusiastic attitude and a desire to learn.
---
Good time management skills and ability to work under time pressure.
---
An awareness of how film sets operate and the importance of continuity in wardrobe.
---
Ability to work well as part of a team.
---
Work with:
Costume Designer
Costume Supervisor
Costume Breakdown Artist
All of the Costume Department.
Career Path to Wardrobe Trainee:
This is an entry level position. A relevant qualification in fashion or design can be beneficial. Regardless of education enthusiasm, interest and design or sewing skills also important.
Trainee
Costume
Wardrobe